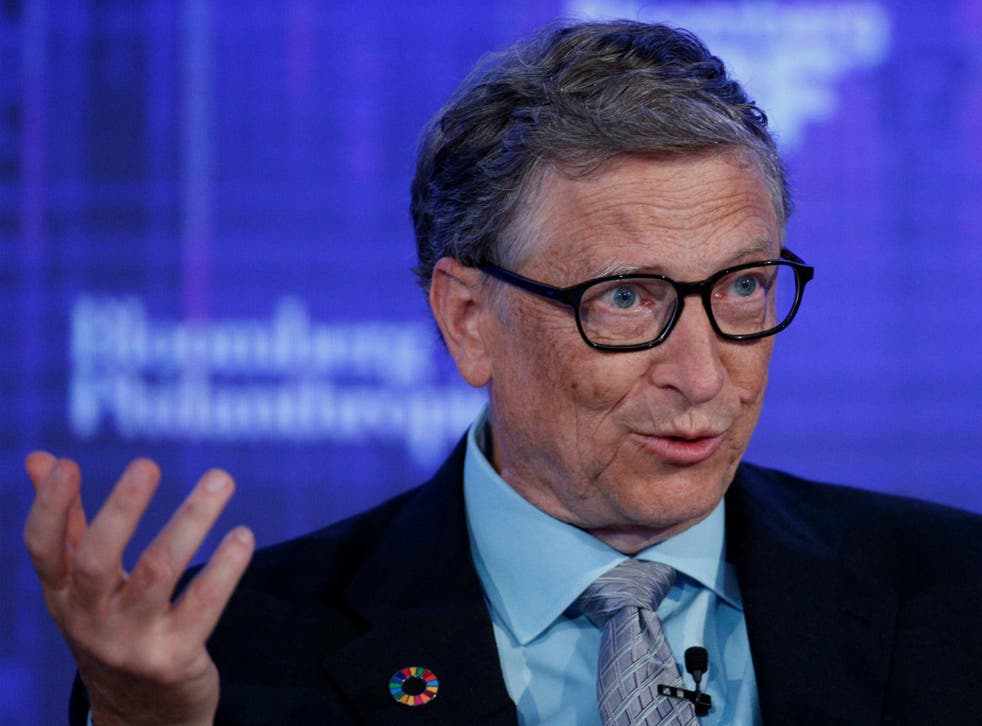 Bill Gates reveals what he would change if he could travel back in time: Control+Alt+Delete
'I'm not sure you can go back and change small things in your life without putting the other things at risk'
Bill Gates says he would change one thing about Windows if he was able to travel back in time.
The Microsoft co-founder was asked about the Ctrl+Alt+Del command at an event this week, and admitted he would replace the it with something different.
The important command lets you log in to PCs and launch the Task Manager when something goes wrong.
Gadget and tech news: In pictures

Show all 25
However, it's somewhat awkward to execute due to the placement of the keys, requiring you to use two hands.
Mr Gates was asked to explain its origins by The Carlyle Group's David Rubenstein during a panel discussion at the Bloomberg Global Business Forum.
"The IBM hardware PC keyboard only had one way it could get a guaranteed interrupt generated," Mr Gates replied.
"So, clearly, the people involved, they should have put another key on in order to make that work."
He also recognised that "a lot of machines nowadays do have that as a more obvious function".
Mr Gates added: "I'm not sure you can go back and change small things in your life without putting the other things at risk. Sure, if I can make one small edit, I'd make that a single key operation."
This isn't actually the first time he's criticised the command.
Back in 2013, Mr Gates called it a "mistake".
"We could have had a single button," he said. "But the guy who did the IBM keyboard design didn't want to give us our single button. And so we had ... we programmed at a low level that you had to ... it was a mistake."
The command was created by David Bradley, precisely because it was impossible to trigger with one hand. He said it was "a five-minute job", and was only supposed to be used in development, and not by the general public.
"I may have invented it, but Bill made it famous," he once quipped.
Join our new commenting forum
Join thought-provoking conversations, follow other Independent readers and see their replies