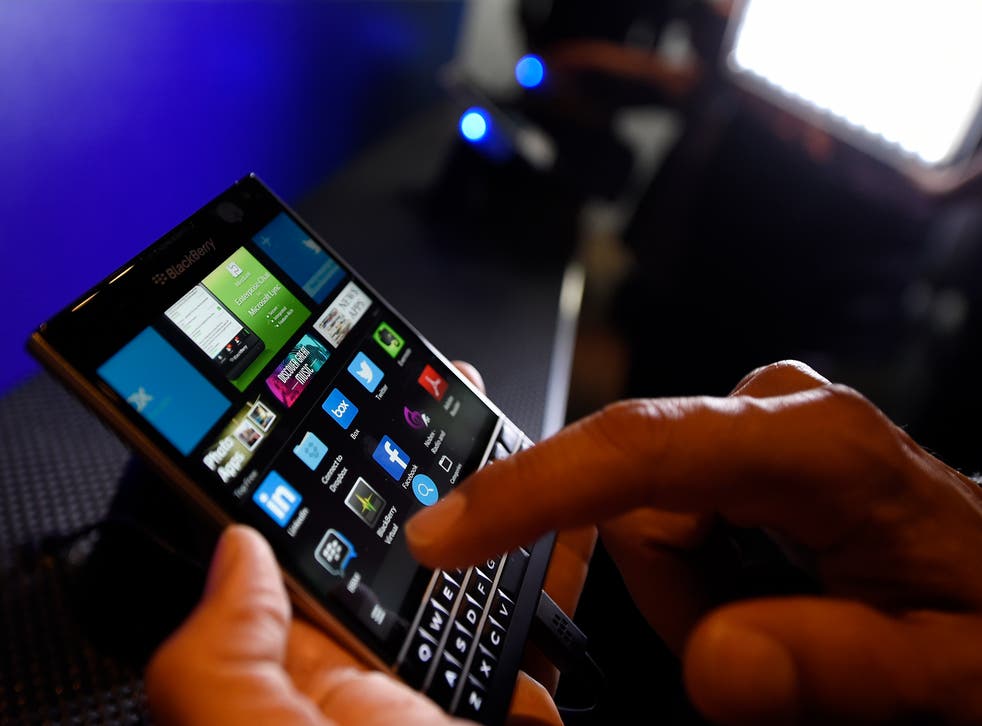 Blackberry sells out of its Passport smartphone as pre-orders reach 200,000
The firm's CEO said the stock on its website was wiped clean within 6 hours and took 10 hours to be sold out on Amazon
Blackberry's unusual new release has not only set tongues wagging but has revitalised the brand so much that it's now cleared out of stock.
Pre-orders for the square-screened device are understood to have reached 200,000 since being released on the market, the firm's CEO, John Chen, said.
While announcing the company's first quarter earnings for 2015, Mr Chen said the Passport sold out within 6 hours on Blackberry's website and within 10 hours on Amazon, VentureBeat reports.
Blackberry's website still states that the $699 phone is out of stock and is still on backorder, getting ready to be shipped from 6 October. It can pre-ordered on Amazon UK for £537.37.
The bealeagured smartphone maker reported a much smaller loss for the last quarter than anticipated – it lost $207million this quarter compared with a $950 million loss year-on-year.
Reviews of the Passport have been mixed, with the New York Times describing it as a "startling and polarizing" design with "crisp lines and aggressive, vaguely 1980s styling," while Yahoo Tech said it is "unusual, innovative, and weird. It has pros and cons that don't line up with any other phone."
It comes clad with a physical keyboard – much unlike its smartphone competitors – and a square screen with a full HD 1440 x 1440 resolution, making it easier to browse websites and read emails.
It has been criticised for still harbouring a slow OS (despite a 2.2GHz processor and 3GB of RAM), while the limited app selection could prove irritating to its users.
Join our new commenting forum
Join thought-provoking conversations, follow other Independent readers and see their replies