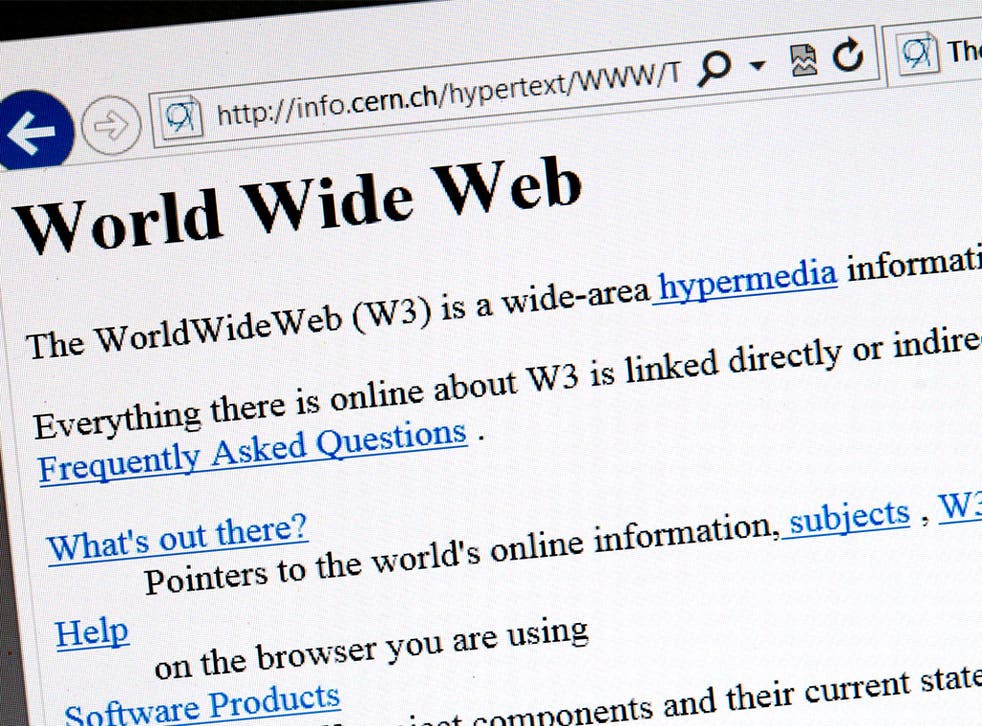 Cern recreates the first ever web page (so did it catch on?)
It is the physics centre that flings particles together at near light speed and stands at the forefront of what is technologically possible today. But now, in a throwback to its illustrious past, researchers at Cern in Switzerland are revisiting its creation of the world wide web and reproducing the first ever web page.
The European Laboratory for Nuclear Physics in Geneva said that it hoped the project would inspire children to appreciate its momentous decision to give away the technology for free 20 years ago.
It was rightly praised as one of the most generous gestures in computing history when the laboratory decided not to charge royalties on the software required to run the web, and in the process generated an explosive revolution in human communications.
The world's first website, created on 30 April 1993, was about the www project itself. Visitors can now learn about accessing the web and creating their own web pages, as well as finding instructions on how to search for information.
"There is no sector of society that has not been transformed by the invention, in a physics laboratory, of the web. From research to business and education, the web has been reshaping the way we communicate, work, innovate and live. The web is a powerful example of the way that basic research benefits humankind," said Rolf Heuer, the director-general of Cern.
Sir Tim Berners-Lee, a British physicist working at Cern, wrote and developed the web software in 1989 as part of a project to meet the increasing demand for information-sharing between scientists in universities and re- search institutes around the world.
He developed the software – known as hypertext markup language (HTML), hypertext transfer protocol (HTTP) and universal resource locators (URLs) – on a £5,000 computer called "the cube" because of its black case. The core principle was that the content should be universally accessible.
Join our new commenting forum
Join thought-provoking conversations, follow other Independent readers and see their replies