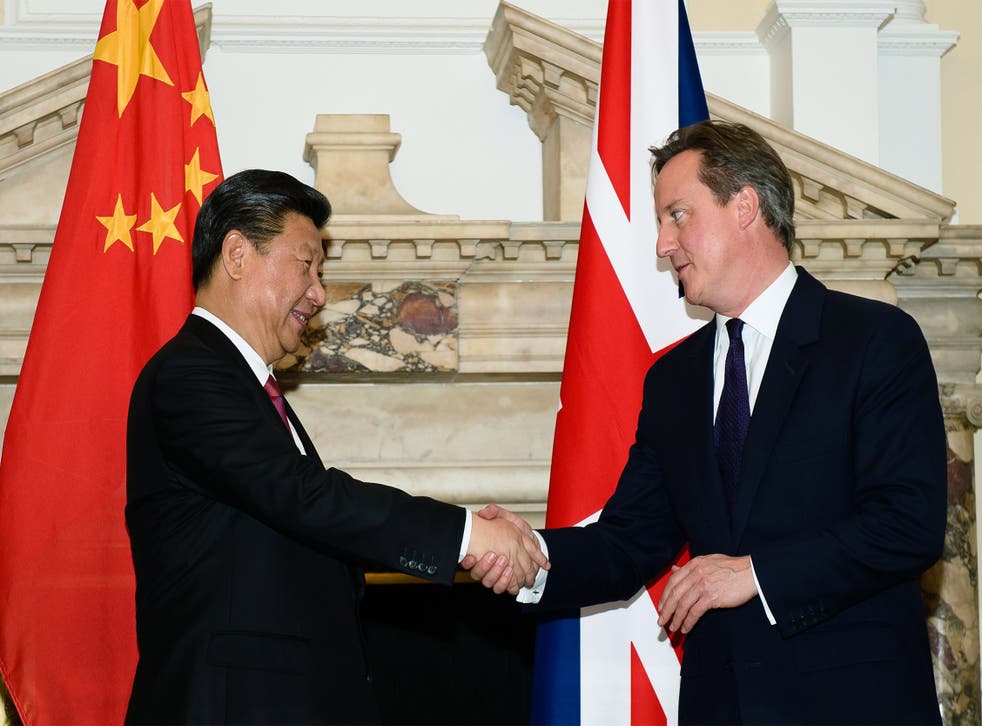 China state visit: David Cameron and President Xi Jinping call truce on industrial hacking and cyber theft
The Chinese leader appears anxious to shed the country's reputation as one of the world's worst hacking offenders
China and the UK have signed an agreement not to commit industrial hacking or cyber theft in one of many deals finalised during Chinese President Xi Jinping's state visit.
The Chinese leader appears anxious to shed the country's reputation as one of the world's worst offenders in computer hacking and dissemination of malware. In August, the Chinese announced the arrests of 15,000 people suspected of internet security crimes.
The deal with the UK is similar to the one signed in Washington last month, when China and the US pledged not to steal each other's trade secrets. "It sets out very clearly what they agree they will not do," a Downing Street spokeswoman said.
The second day of the Chinese President's four-day state visit involved less ceremony than the first, as agreements that have been in preparation for months were finalised.
The UK government is expecting more than £30bn worth of trade to come out of deals signed during the visit. One of the biggest involves China putting £6bn towards a nuclear plant at Hinkley Point in Somerset.
Another commits China to buy £6.5bn worth of gas from BP over 20 years, and Rolls-Royce is to provide engines for airbuses in a deal worth £1.4bn. China will also invest £1.7bn to regenerate London's Royal Albert Dock.
The Chinese President's arrival coincided with thousands of job losses in Britain's shrinking steel industry, which trade unions blame partly on cheap Chinese steel flooding the world market.
Video: Mixed reactions to Xi Jinping's state visit
David Cameron raised the issue with President Xi when they met in Downing Street, but aides would not say whether he repeated the accusation he made during Prime Minister's Questions that the Chinese were "dumping" steel on the world market.
President Xi's response offered no relief to families of redundant British steelworkers, as he claimed the price of steel was a worldwide problem. "We have reduced more than 700 million tons of production capacity and you can just imagine our task of finding jobs for those workers," he said in a joint press conference with Mr Cameron.
Aides said Mr Cameron also raised the question of civil rights, but they would not specify what was said or if the Prime Minister highlighted any individual cases.
UK news in pictures

Show all 50
Join our new commenting forum
Join thought-provoking conversations, follow other Independent readers and see their replies