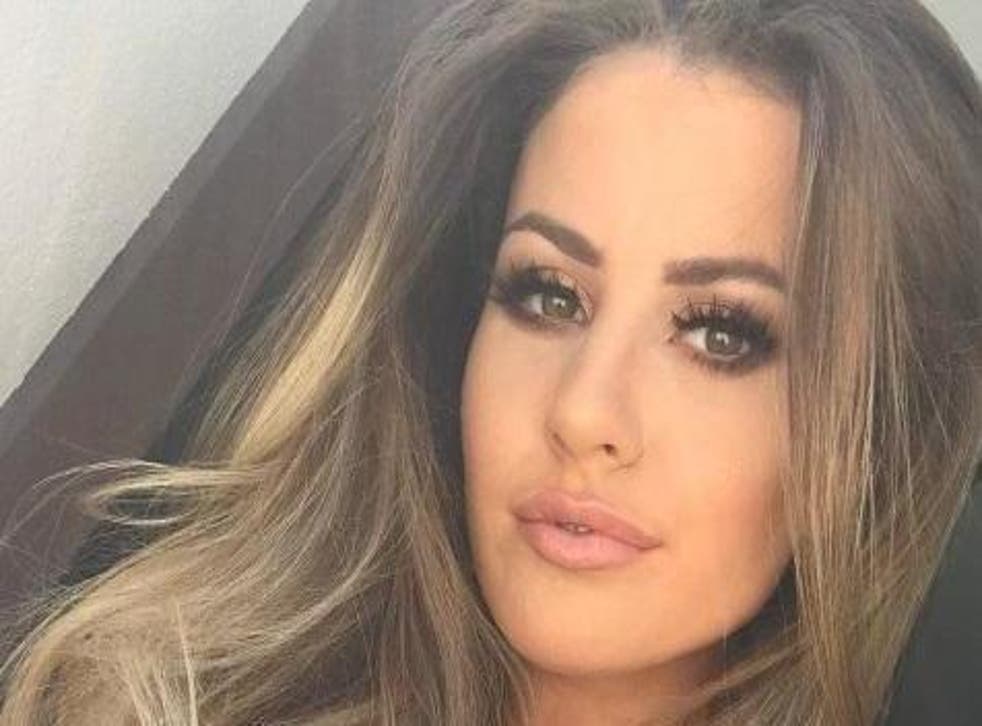 Chloe Ayling: Lawyer defends 20-year-old model as questions mount over 'Black Death' kidnapping claims
Francesco Pesce suggested that he would caution Ms Ayling to behave differently after the attack
Chloe Ayling's story might be "frankly incredible" but is true, her lawyer has said.
Francesco Pesce, who is representing the model in Italy, said that he believes Ms Ayling is telling the truth and that the authorities have satisfied themselves about any doubts in her story.
Ms Ayling came to fame over the weekend after she said that she had been kidnapped in early July, after being led to Italy to take part in a photoshoot. Police say that a criminal gang intended to sell her as a sex slave, but realised that she was a mother and as a result let her free, resulting in her captor's arrest.
But since then doubts have emerged around the story, with questions being raised about why Ms Ayling had been on a shopping trip with her kidnapper during the time she was allegedly being held captive. Mr Pesce said that he recognised those doubts were legitimate, but that the model would be proved right in time.
"The story is frankly incredible," he said during an appearance on Sky News. "Why would the captor bring the detainee to the police, to the consulate? However, everything matched out and the story turned out to be true."
UK news in pictures

Show all 50
Mr Pesce pointed to the fact that Ms Ayling's story appears to have convinced the prosecution, the police and the judge who has conducted pre-trial hearings enough that proceedings were still ongoing. The police held a press conference shortly before Ms Ayling identified herself as the victim, in which they detailed the evidence surrounding the kidnapping.
"There must be some clarification on some elements," he admitted, "however I believe the investigators will be excellent in doing their job and everything will emerge."
He did say that he would caution Ms Ayling to behave differently, after a Sky News journalist asked him about the model's behaviour since the trip. She has participated in an interview outside her house and friends have said she will be doing another page three shoot, just days after she revealed herself to be the victim.
He also addressed questions around the shopping trip, during which Ms Ayling had apparently travelled with her captor to buy shoes and groceries. He said that despite being let out into public she did not feel safe enough to escape.
"What she told me and the police before me is that she was told by the captor ... that other people that were affiliated to this Black Death organisation were watching her," he said. "So even if they tried to flee she would be killed. So that's duress. That's a state of psychological subjugation."
And he responded to claims that Ms Ayling had met her captor before, saying that it was a brief moment and didn't mean anything.
"There was no relationship between the two," he said. "And what I believe is the investigators thoroughly searched everything, and if they had any doubts that she was involved to some extent she wouldn't have gone back to England."
Mr Pesce said that the next steps for the proceedings will be the completion of investigations in Italy as well as in the UK, which could include trying to catch another accomplice. The Italian courts will then bring the case to trial, he said.
Join our new commenting forum
Join thought-provoking conversations, follow other Independent readers and see their replies