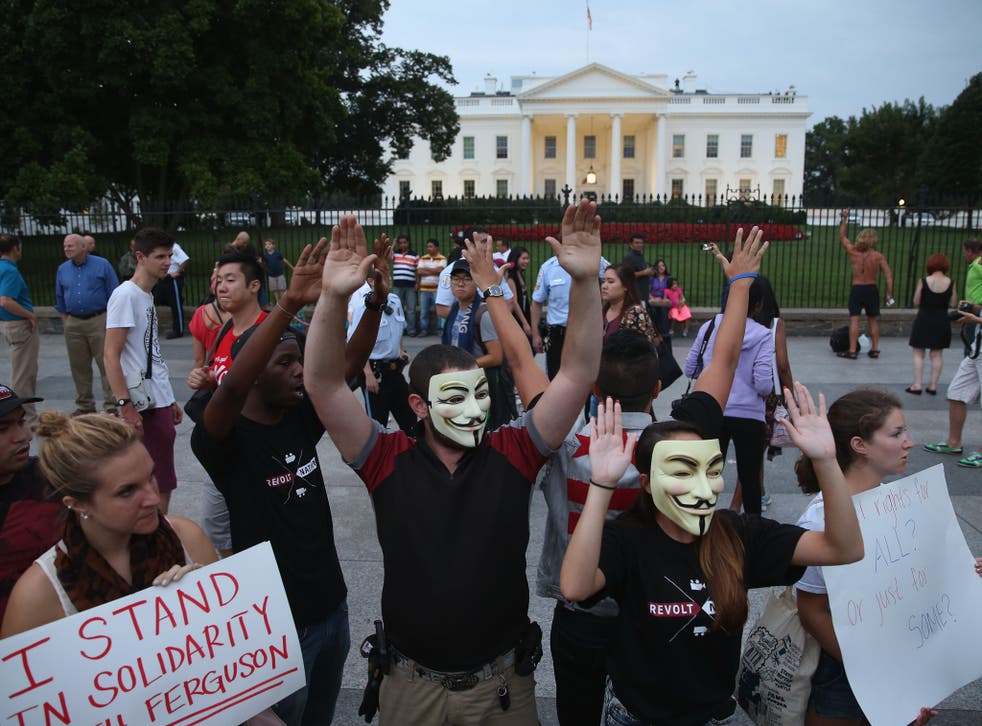 Cyber Monday: Anonymous calls for boycott of sales and attacks on retailers in Ferguson protest
Hacking collective launched #CrashCyberMonday, as it continues Black Friday boycott
Internet activist group Anonymous today launched a project to disrupt Cyber Monday sales as part of its response to events in Ferguson.
The group, which has been leading what it calls #OpFerguson throughout the unrest in the city, has called for customers to boycott Cyber Monday. The move was backed by activists on the ground in Ferguson.
Hackers associated with the group could also launch attacks on shopping sites — many of which have already been hit by problems as a result of the huge traffic from Black Friday and Cyber Monday sales — though it was unclear what tactics the group would use as part of the operation. Chats associated with the group, and conversations on Twitter, indicated that some users who identify with the collective disagreed with the operation, and others were uncertain of what it would consist of.
Best Cyber Monday websites

Show all 8
Activists and those that have been demonstrating after the killing of Michael Brown in Ferguson had already called on people to boycott Black Friday sales to demonstrate their feelings about the case.
Shaun King, a Twitter user who has been at the centre of coverage of Ferguson and activism around it, urged users to continue the Ferguson-related boycott of Black Friday into Cyber Monday.
"Hold out on Cyber Monday too," he tweeted. "Don't spend a dime. Spread the word. We will be heard."
Anonymous has been supporting the protests since their beginning, launching #OpFerguson, a semi-co-ordinated effort on social media and elsewhere.
"We are not fighting for civil liberties, a new government, or any of those things that have been fought for in the past," the group wrote in a press release last week. " Now we are fighting for the right of our brothers, sisters, children. We are fighting for the simple right to live."
Join our new commenting forum
Join thought-provoking conversations, follow other Independent readers and see their replies