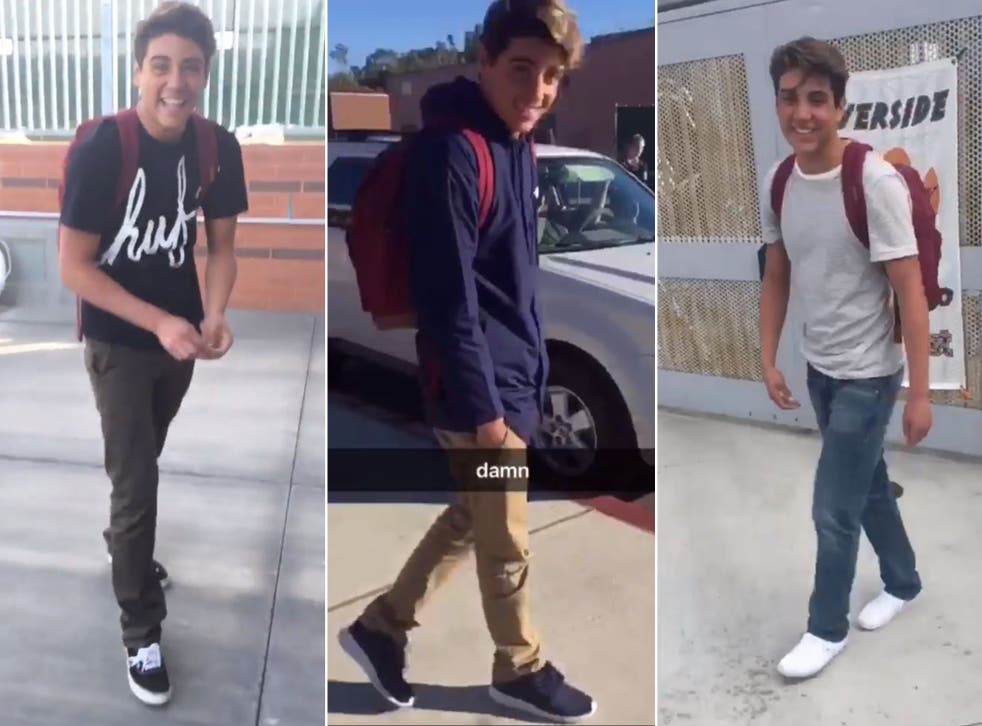 'Damn, Daniel' video deleted from the internet after creator Josh Holz has Twitter account hacked
The film racked up hundreds of thousands of retweets — and then disappeared
The original "Damn, Daniel" video has been disappeared from the internet after its creator had his account hacked.
Josh Holz's post — which featured a video made up of edited Snapchat footage of him exclaiming to his friend — became one of Twitter's most retweeted videos ever last week. And then, even more quickly, Mr Holz's account was hacked and the video deleted.
The hack saw the account post white power and Ku Klux Klan propaganda to the 165,000 followers that Mr Holz has gained since the post became famous. Those images were then deleted when the account was returned to its owner, but the "Damn, Daniel" video was disappeared.
Mr Holz tweeted to apologise for what had been posted, saying that there "are some really sick people out there and I'm sorry you guys had to see all that".
His other tweet included a plea to "#getthevideoback".
The post has already been mirrored and re-posted a number of times. That includes on Mr Holz's own YouTube page, where it has been viewed hundreds of thousands of times.
But Twitter was where the post originally took off. The YouTube video has received just 247,000 views — far fewer than even the number of retweets that the original Twitter post had.
Gadget and tech news: In pictures

Show all 25
The success of the post made both Mr Holz and Daniel Lara — the "Daniel" whose style and shoes are being commented on in the video — internet and then real life famous. The two appeared on the Ellen DeGeneres show to discuss their success and the meme was quickly referenced by a slew of brands and parodies.
Mr Lara has also been hit by the dark side of internet fame. Last week it was reported that his house had been "swatted", when someone called the emergency and sent armed police to his California home.
It isn't clear who hacked into Mr Holz's account, or how it came to be compromised.
Twitter isn't thought to be able to restore individual tweets after they are deleted, meaning that the video and its hundreds of thousands of retweets will be lost forever.
Join our new commenting forum
Join thought-provoking conversations, follow other Independent readers and see their replies