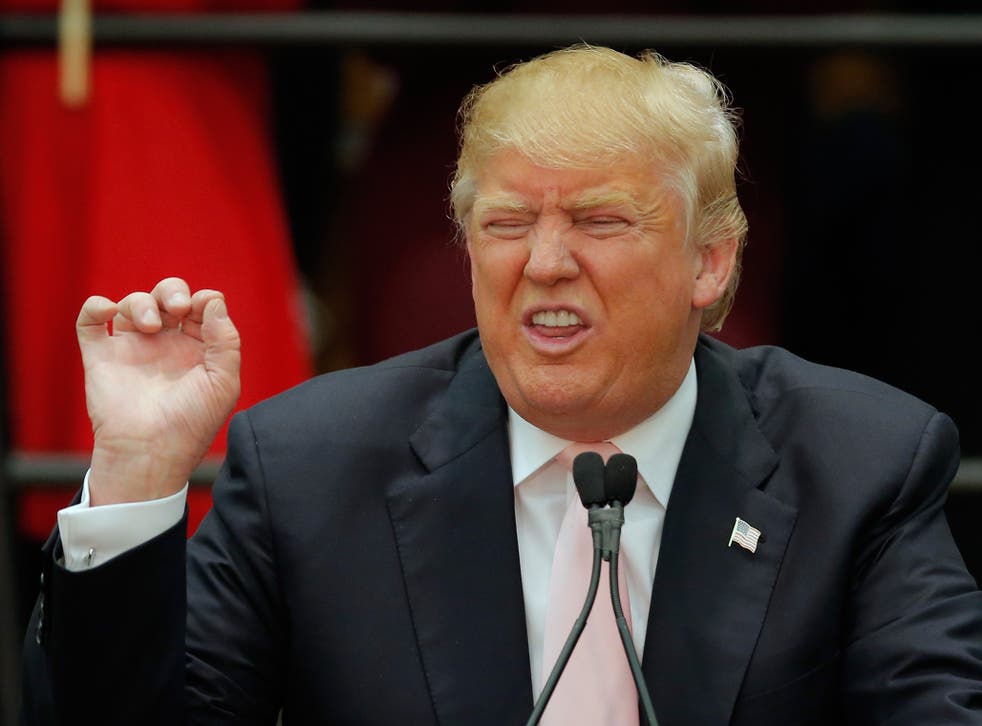 'Donald Drumpf' is now more popular than Marco Rubio, Ted Cruz and every other Republican hopeful
'Donald Drumpf' is now more popular than Marco Rubio, Ted Cruz and every other Republican hopeful
Andrew Griffin
Wednesday 02 March 2016 10:30 Comments
Donald Trump is dominating the race to be the Republic presidential candidate so much that parodies of him are more popular than his opposition.
Mr Trump is easily the most searched for person as the US decides who it wants to run for president, as might be presumed. But the second-placed is something less expected.
"Donald Drumpf" — the candidates real family name — is easily the runner-up in the race to be most popular on Google. Searches for the name are far above those for Marco Rubio, Ted Cruz or any of the other Republican presidential candidates.
The search appears to have been spurred on by comedian John Oliver, who ran a campaign to #MakeDonaldDrumpfAgain on his show this week. He urged his viewers to join the cause by using Trump's original family name.
It isn't entirely clear when the Trumps changed their family name. Journalist Gwenda Blair, who wrote a biography of the Trump family, said that it had happened during the Thirty Years War, in the 17th century — while other, often less authoritative sources sometimes claim that the change took place when Mr Trump's grandfather moved from Germany to the US in 1885.
Donald Trump refuses to condemn KKK endorsement
Mr Oliver said that he was urging people to go back to the old name because the "very name Trump is the cornerstone of his brand". He said that using the new name would "uncouple that magical word from the man he really is".
Donald Trump's most controversial quotes

Show all 14
The Make Donald Drumpf Again campaign was launched with a website, as well as the social media campaign, which sells merchandise intended to mock Mr Trump's "Make America Great Again" slogan. It also includes a Chrome extension that changes every mention of Mr Trump back into Donald Drumpf.
Register for free to continue reading
Registration is a free and easy way to support our truly independent journalism
By registering, you will also enjoy limited access to Premium articles, exclusive newsletters, commenting, and virtual events with our leading journalists
Already have an account? sign in
Join our new commenting forum
Join thought-provoking conversations, follow other Independent readers and see their replies