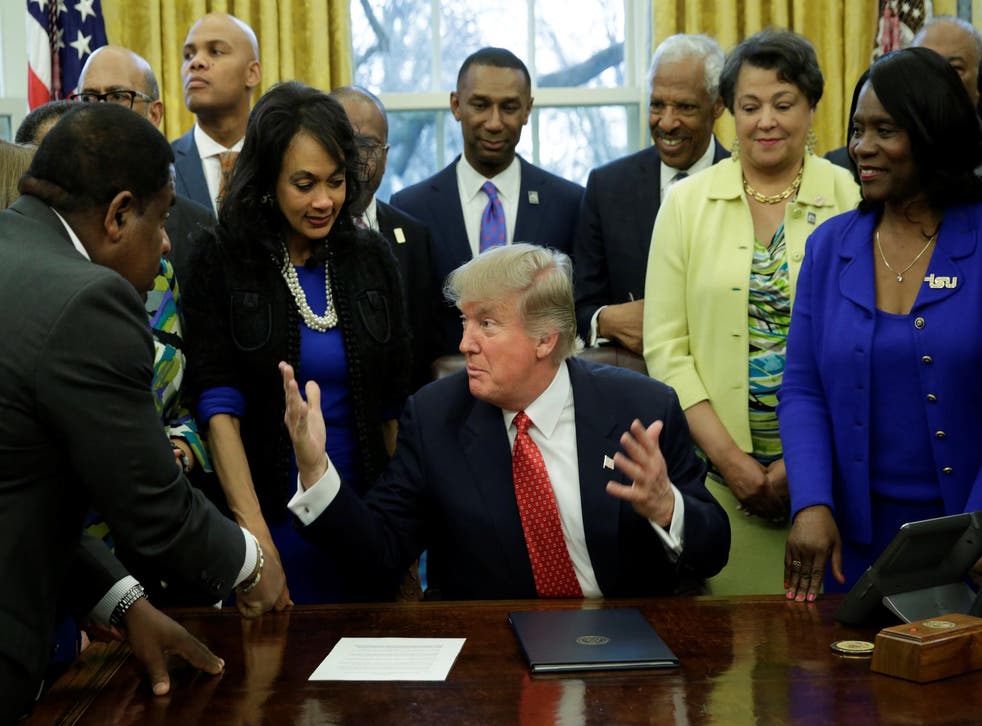 Donald Trump threatens to publish personal information of immigrants, refugees and tourists
The change in the law has been secretly brought in without anyone noticing, the ACLU says
Andrew Griffin
Wednesday 01 March 2017 07:45 Comments
Donald Trump has given his administration the ability to publish the private information of people living in the US.
A little-noticed policy change in the controversial immigration order signed in January stripped privacy rights from a huge range of people. Under the change, all noncitizens – which includes refugees, tourists or people working in the US – will have their protections under the 1974 Privacy Act taken away.
That means those people are no longer protected from having the government share their information without their permission, according to the American Civil Liberties Union.
The controversial orders Donald Trump has already issued

Show all 9
Federal bodies might opt to share the personal addresses posted publicly, for instance. Or immigrant workers who complain about their conditions might have their information shared with their bosses, allowing them to be more easily threatened.
The ACLU has now written to the White House asking that any agencies are stopped from implementing new powers under the order. "This policy change is flawed, unwise, and will needlessly strip away the rights of millions of people," said Neema Singh Guliani, ACLU legislative counsel.
But it may already have been too late, since federal agencies appear to be working on ways to put the policy into place in ways that breaks existing law, according to the civil liberties group.
The ACLU has also written to the EU, arguing that the provisions would stop the US from keeping European citizens' information safe.
Audible groans as Trump announces agency solely to report immigrant crime
"The U.S. government promised it would protect Europeans' personal data as a condition of key cooperation agreements, but those agreements may be in jeopardy if the Trump administration goes forward with its plans," Ms Guliani said.
Register for free to continue reading
Registration is a free and easy way to support our truly independent journalism
By registering, you will also enjoy limited access to Premium articles, exclusive newsletters, commenting, and virtual events with our leading journalists
Already have an account? sign in
Join our new commenting forum
Join thought-provoking conversations, follow other Independent readers and see their replies