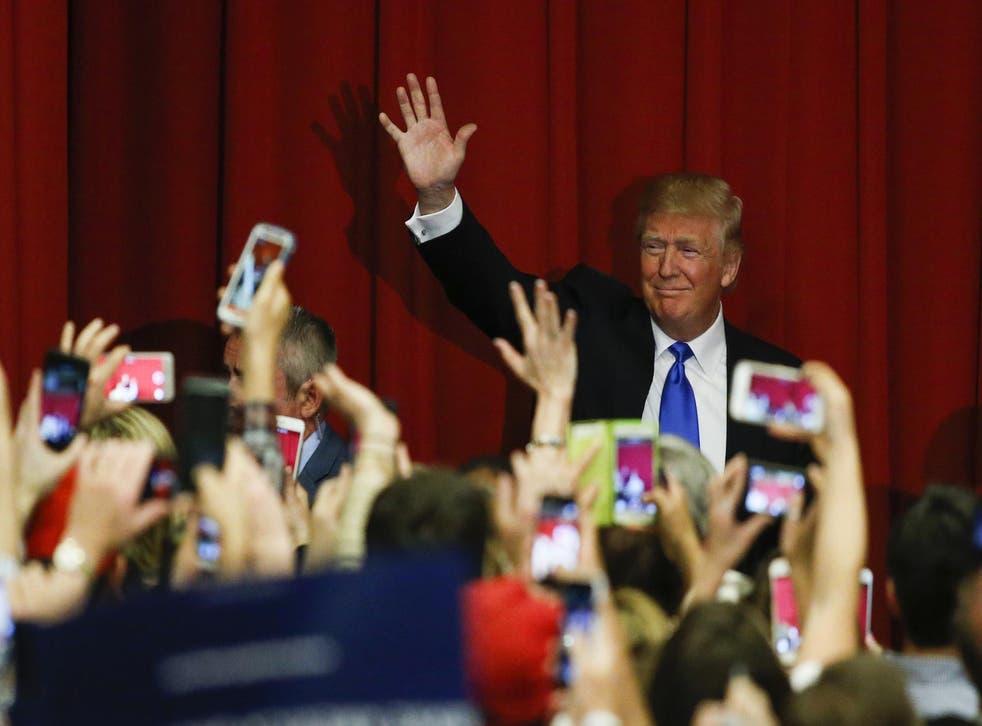 Donald Trump's phone might be unsecured and putting the country at risk, Senators say
'The national security risks of compromising a smartphone used by a senior government official, such as the president of the United States, are considerable,' the politicians wrote in a letter
Donald Trump might still be using his unsecured Android phone and putting the country at risk, according to two senators.
As President, Mr Trump is expected to use a secure, encrypted and locked down phone so that his communications can remain secret. But there are doubts that he is actually doing so, with rumours that he is still staying in touch with contacts using the phone that he had before he took office.
"Did Trump receive a secured, encrypted smartphone for his personal use on or before Jan. 20? If so, is he using it?" Senator Tom Carper wrote in a tweet. Mr Carper, alongside with fellow Democrat Claire McCaskill, wrote a letter to the Trump administration asking for more information about what phone Mr Trump is using.
The controversial orders Donald Trump has already issued

Show all 9
"Trump should be well aware by now of the appropriate and necessary protocol to safeguard our nation's secrets," he wrote.
The two Senators wrote to Defense Secretary James Mattis along with Homeland Security chief John Kelly and the National Security Agency director Michael Rogers and made the same letter available to the public.
It voices concern that Mr Trump appears to still be using his old Android device – potentially to post his tweets, since the phone usually issued to president's is understood to be far more locked down. His Android phone could be several years old and so lacking important security updates, according to reports.
Mr Trump was given his new secure phone at the same time as his inauguration, apparently by the Secret Service. But reports including from the New York Times have suggested that he continues to breach protocol and so make his communications liable to hacking.
"While it is important for the president to have the ability to communicate electronically, it is equally important that he does so in a manner that is secure and that ensures the preservation of presidential records," the letter said.
"The national security risks of compromising a smartphone used by a senior government official, such as the president of the United States, are considerable."
As well as asking whether Mr Trump is using the secure phone, the two senators asked for further information about what his personal device was. They also asked for detail information on what measures had been put in place to protect his phone, and whether the Secret Service and the NSA were part of that process.
The two senators also want to know whether the device is in compliance with the Presidential Records Act. That is an important law that requires details of a president's communications to be kept – and might already have been broken by Mr Trump's propensity to delete his tweets when they feature an error.
If the phone is easy to hack, then it would immediately become "the most widely-prized device on the internet for hackers - and top of the target list for intelligence agencies around the world", according to security expert Graham Cluley. The concerns are "too important to ignore or dismiss as a political attack, rather than recognise it for the hacking threat it could potentially represent", he wrote.
Join our new commenting forum
Join thought-provoking conversations, follow other Independent readers and see their replies