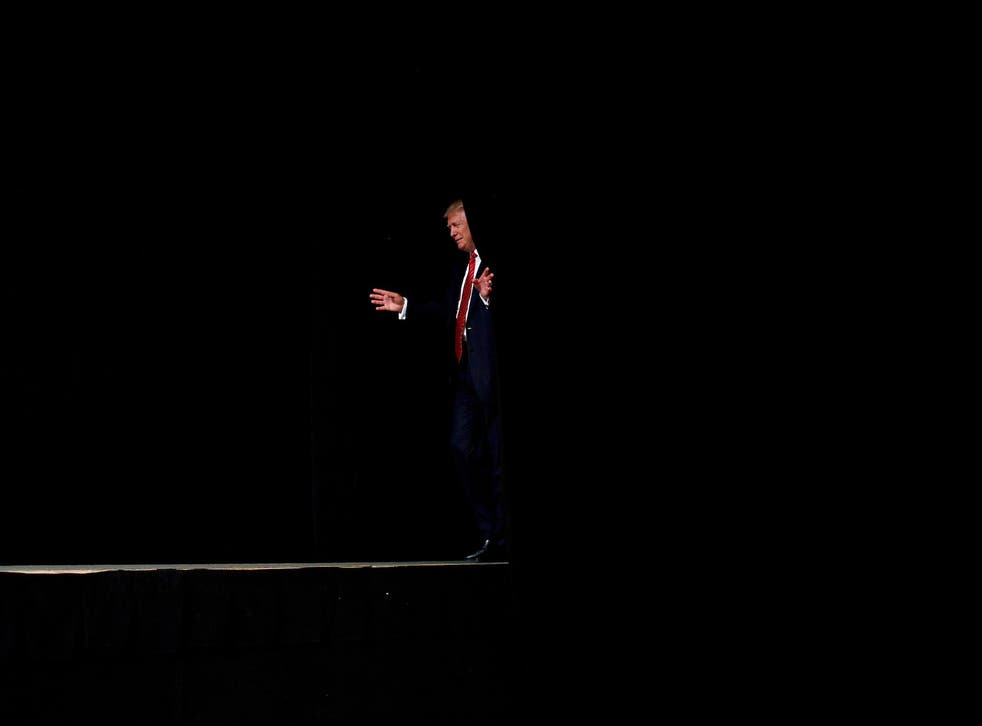 Donald Trump Twitter analysis reveals the secrets behind Republican candidate's tweets
Mr Trump appears to send his own, angry tweets from an Android phone; while the more calm, measured ones are from somebody else using an iPhone, according to research by a data scientist
Andrew Griffin
Wednesday 10 August 2016 18:15 Comments
The Donald Trump Twitter account that helped make the Republican nominee so famous is in fact run by at least two people, according to a data scientist.
Mr Trump writes his own, angry and often outright rude tweets from an Android phone, according to the new analysis. But someone else appears to be working to publish more strategically useful tweets from an iPhone.
Those are the findings by data scientist David Robinson, who used textual analysis to explore how Mr Trump's tweets came together.
The analysis was prompted by a tweet that suggested that two posts, sent hours apart, had been written by different people.
"When Trump wishes the Olympic team good luck, he's tweeting from his iPhone," wrote Mr Robinson in a post detailing his findings. "When he's insulting a rival, he's usually tweeting from an Android. Is this an artifact showing which tweets are Trump's own and which are by some handler?"
Mr Robinson took all of the tweets posted on each platform and examined what sort of characteristics they had, as well as applying sentiment analysis to see how they differed in what they said.
People who will flee America if Donald Trump wins

Show all 8
He found that the tweets sent from the two different platforms "are clearly from different people, posting during different times of day and using hashtags, links, and retweets in distinct ways".
But he also found that the tweets sent from an Android phone – which Mr Trump is known to use – "are angrier and more negative, while the iPhone tweets tend to be benign announcements and pictures".
Mr Robinson said that his main interest in the story was trying to understand the mind of the anonymous staff member who is writing the less angry tweets that still use Mr Trump's voice.
"A lot has been written about Trump's mental state," he wrote, referencing a piece about Mr Trump's ghostwriter, Tony Schwartz. Mr Schwartz said last month that he regretted helping create the character of Donald Trump in his book The Art Of The Deal, which like Mr Trump's Twitter account has been a central part of his campaign to be the Republican presidential candidate.
"But I'd really rather get inside the head of this anonymous staffer, whose job is to imitate Trump's unique cadence ("Very sad!"), or to put a positive spin on it, to millions of followers. Is he a true believer, or just a cog in a political machine, mixing whatever mainstream appeal he can into the @realDonaldTrump concoction?
Diagnosing a narcissist with Donald Trump
"Like Tony Schwartz, will he one day regret his involvement?"
Register for free to continue reading
Registration is a free and easy way to support our truly independent journalism
By registering, you will also enjoy limited access to Premium articles, exclusive newsletters, commenting, and virtual events with our leading journalists
Already have an account? sign in
Join our new commenting forum
Join thought-provoking conversations, follow other Independent readers and see their replies