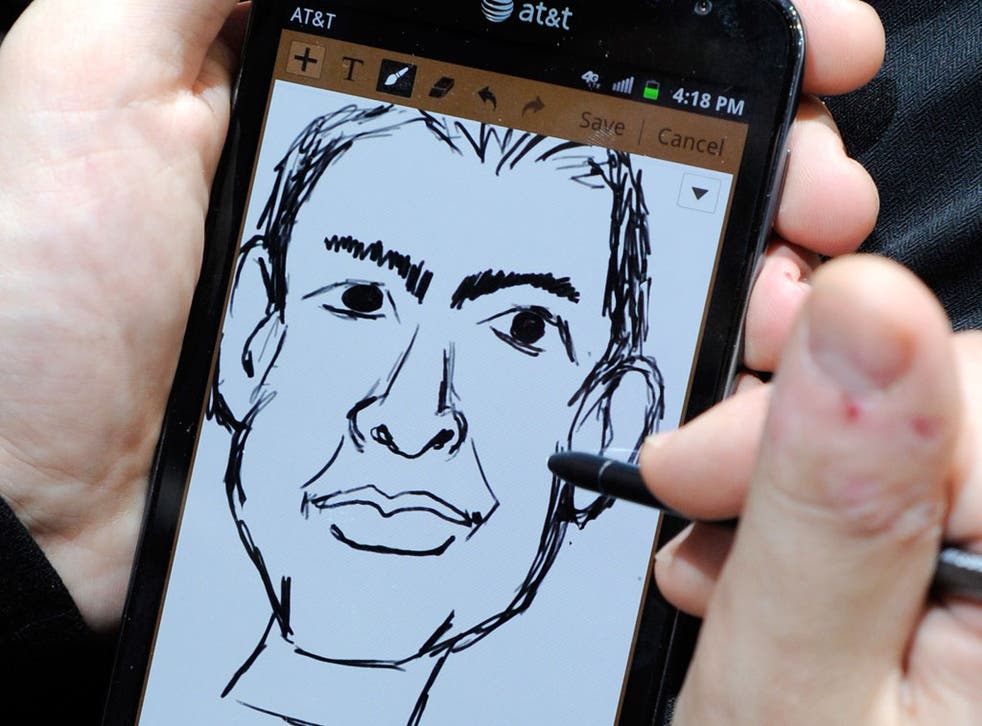 Draw Something: Hit app heads for TV screens
50 million people downloaded it – and now it is going to get its own show
Emily Dugan
Sunday 17 June 2012 00:03 Comments
They can easily be dismissed as time-wasting fads for bored commuters, but as the latest hit mobile phone game is set to become a television show, there are signs that apps are coming of age.
US channel CBS has purchased a pilot show inspired by the game Draw Something, which will feature celebrities and players at home competing for prizes. Draw Something is much like the board game Pictionary, with players on mobile phones and tablets taking it in turn to draw and guess the word in the picture.
This is not the first game to make the transition from phone to small screen. The hit app Angry Birds, which has been downloaded one billion times, has already made stars out of its catapulted animated birds. It is being made into a television cartoon for release later this year; a feature film is due in 2015 and there is already an Angry Birds amusement park in Finland.
Earlier this year, Draw Something became the fastest-growing app ever after it was downloaded by more than 50 million people in the 50 days after its launch. The game's popularity allowed its creators to sell their fledgling company OMGPOP for £113m to gaming firm Zynga in March.
The television series is said to have prompted a bidding row between rival channels. It will be a joint production between Sony Pictures Television, Ryan Seacrest Productions and Embassy Row.
Matt Hill, the deputy editor of technology magazine T3, believes the deal is a sign of things to come. "This shows how important apps are now – and they're only going to get bigger," he said. "Angry Birds was always the example used for making a successful transition. I think there will be more television and films coming from apps as they become more and more high profile."
Mr Hill expects other games to be cashing in soon. "I think there's a lot of potential for crossover. With a game like Whale Trail, for example, you can imagine that being made as a kids' cartoon because it has created a world and characters."
Dr Helen Wheatley, a television historian at Warwick University, said TV executives were looking to new technology for ideas. She said: "Television has to compete with other screens now; people are sitting at home with laptops, tablets and phones. This is a further example of the convergence of media cultures. Shows in the UK like Rude Tube have simply brought the YouTube comic clip on to television in a way that's trying to be like an internet sensation."
But Jon Crowcroft, a computer scientist at Cambridge University, warned: "The sort of thing that works in a game doesn't necessarily work on television. The audience for a game like Draw Something is commuters who are bored or young kids, so it's not going to hold anyone's attention for long."
Coming to a screen near you: The apps tipped for triumph
Instagram Popular with the hipster crowd: allows you to take photos and share them in a variety of tints which give a retro look. Thirty million users.
Fruit Ninja A favourite game of David Cameron – slice the fruit and win points – simple. Twenty million copies sold worldwide.
WhatsApp Free messaging service that allows users to send text and pictures faster and more reliably than most mobile phone networks.
Cut the Rope A puzzle game, based on laws of physics. A comic book series based on the app was launched last year.
Register for free to continue reading
Registration is a free and easy way to support our truly independent journalism
By registering, you will also enjoy limited access to Premium articles, exclusive newsletters, commenting, and virtual events with our leading journalists
Already have an account? sign in
Join our new commenting forum
Join thought-provoking conversations, follow other Independent readers and see their replies