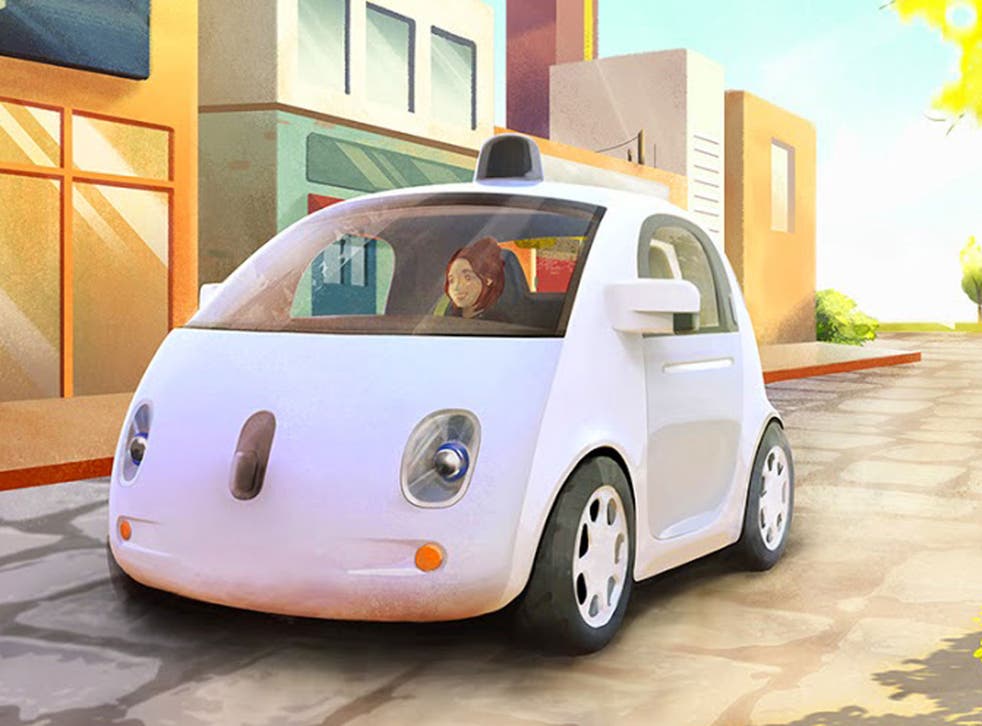 Driverless cars are liable to being stolen and used in terrorist attacks, report warns
Self-driving cars are set to be hit British roads in January and could be fixtures in 15 years, but cars are likely to be insecure and safety will be paramount
Safety experts have warned that driverless cars, due to begin their first trials in the UK in January, could be hacked by terrorists and hackers bent on creating chaos and crashes on Britain's roads.
Likely holes in the software that runs the car could leave them open to being exploited by hackers intent on stealing cars or using them for terrorist attacks, a new report from the Institution of Engineering and Technology (IET) says.
Reports show that 98% of software applications have defects, the IET said, many of which have a number of major problems. It is possible that any software built to control driverless cars will be liable to the same problems.
If a hacker were able to take control of the car, they could use them to cause traffic chaos or to intentionally cause crashes, the report warns. Ensuring that the security of the software is maximised will be key to the cars success, it recommends.
The cars could be on the roads in the next 15 years, the report says.
The Department of Transport said in July that driverless cars will be able to join British roads from January. Three cities will be a part of the first trials, which are expected to take 18-36 months.
The trials will involve cars with a qualified driver who can take over the controls, as well as cars with no driver at all.
Many manufacturers have already started trialling the cars, which are generally expected to be safer than cars with human drivers because of their ability to avoid crashes and other road dangers. Most famously, Google has built models that it says have only crashed once, when a human took control.
The cars are also expected to ease congestion, by re-routing vehicles away from busier spots and building a picture of road use. The cars will include radar systems and cameras that will allow them to drive closer than cars driven by humans, saving road space.
The cars are also expected to help older people who can no longer drive, as well as encouraging people to live in the countryside by making commuting easier.
Join our new commenting forum
Join thought-provoking conversations, follow other Independent readers and see their replies