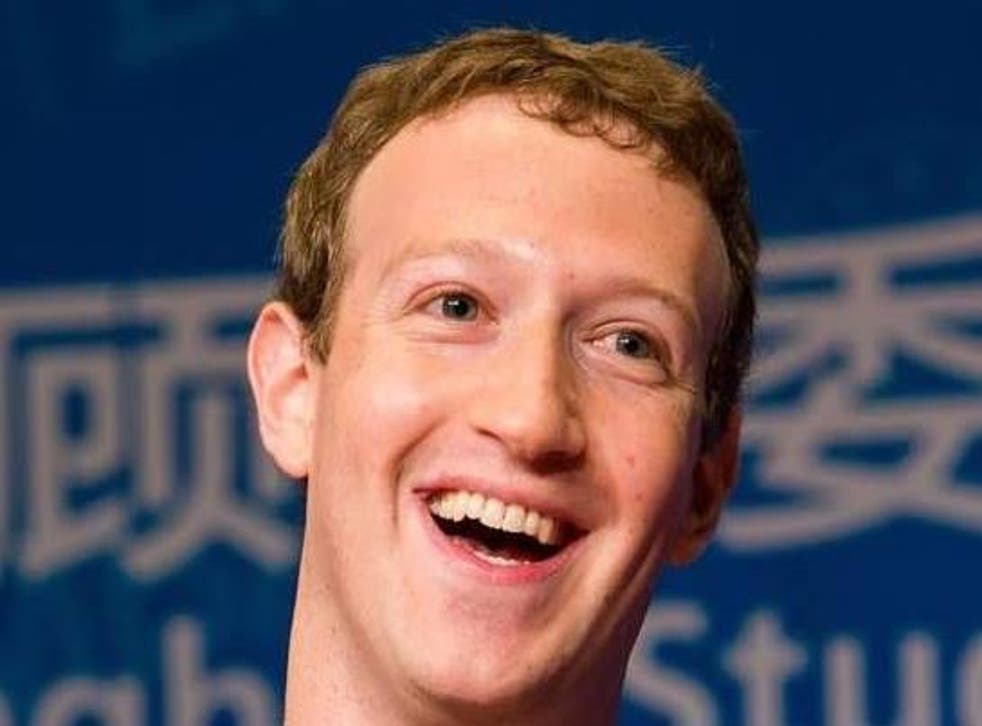 Mark Zuckerberg and wife Priscilla Chan can't be blocked on Facebook because too many people dislike them
It's not directly to do with having created the site
Andrew Griffin
Friday 01 September 2017 14:40 Comments
Mark Zuckerberg and his wife Priscilla Chan have very special Facebook profiles.
But it's not the kind of special treatment that comes from owning the site, at least directly. Instead, it what happens when people don't want to see your posts so much that they'll block you.
The pair can't be blocked on Facebook, and trying to do so will just lead to error messages from the site. And that seems to be a result of the fact that they have been blocked so many times that the site is stopping it happening.
How to stop Facebook from revealing everything about you

Show all 9
You can press the block button on both of their profiles, and Facebook will check you know what you're doing. But then you'll be hit by a big box reading "Block Error", which explains that there "was a problem while blocking Mark Zuckerberg" – or Priscilla Chan – and they should "please try again".
But trying won't help. It's not possible to block either person, because Facebook has decided to stop it.
It's especially noticeable because Mr Zuckerberg tends to post on his personal page about updates to Facebook, news about his personal life, or statements on current events. Those posts then seem to benefit from help from the Facebook algorithm and are interacted with, pushing them onto people's news feeds.
Blocking the Facebook founder and his wife was a useful way of keeping those posts from appearing, before it was banned. That ban has been in place for some years – since at least 2010 – and even led to a now-defunct website that exists only to point out that it's impossible to block Mr Zuckerberg.
But the company has said that they aren't receiving any special treatment, and their posts are simply so disliked that it triggered automated systems. The site can only allow a person to be blocked a certain number of times, and once that limit is reached they can be blocked no more.
"This error isn't specific to any one account," a Facebook spokesperson told Gizmodo. "It's generated when a person has been blocked a certain large number of times. In very rare instances, a viral campaign will develop instructing lots of people to all wrongly block the same person.
"The purpose of this system is to protect the experience for people targeted by these campaigns. We're constantly working to improve our systems and are taking a closer look at this one."
Register for free to continue reading
Registration is a free and easy way to support our truly independent journalism
By registering, you will also enjoy limited access to Premium articles, exclusive newsletters, commenting, and virtual events with our leading journalists
Already have an account? sign in
Join our new commenting forum
Join thought-provoking conversations, follow other Independent readers and see their replies