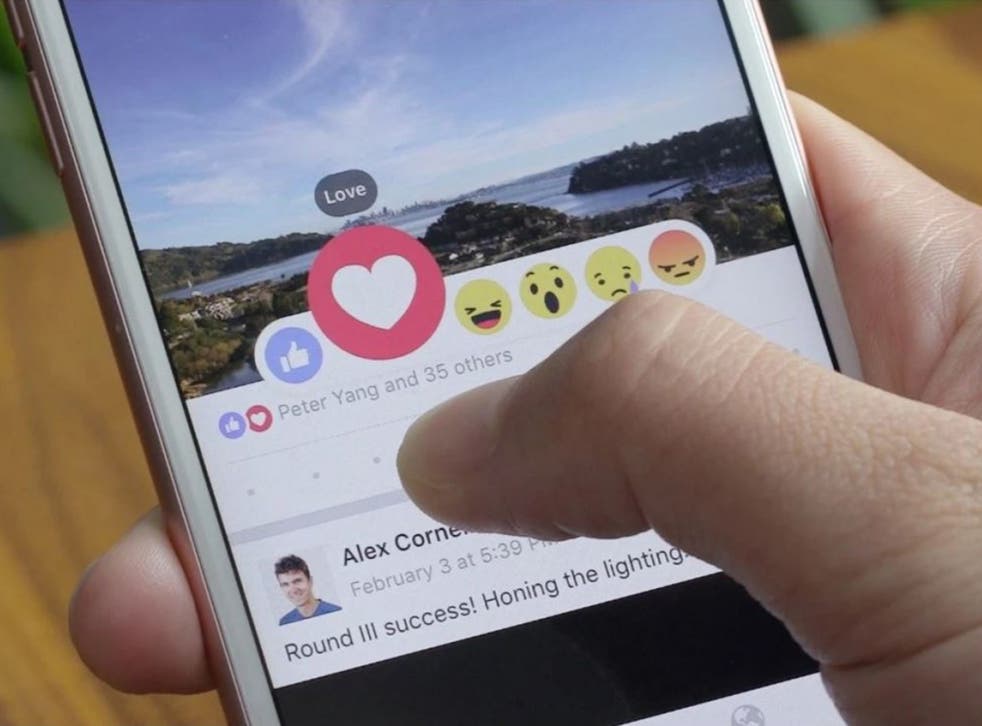 Facebook Reactions: A no-nonsense guide to using the feature
When is it appropriate to 'like' vs 'love'? When is the 'wow' face just … kinda rude? 
Facebook has just rolled out its much-anticipated "reactions". But what Facebook has not rolled out — and really, can't roll out — are usage norms to go along with them.
When is it appropriate to "like" vs "love"? When is the "wow" face just … kinda rude? These are questions we'll answer only over months, even years, of use. (Just look at emoji, the reactions' forebear: More than five years in, and we're still inventing new meanings and subtexts and connotations for them.)
Until that happy hour, the Washington Post humbly submits the following Facebook Reaction rules. Whether they actually catch on, well — that is up to you.
Gadget and tech news: In pictures

Show all 25
Like: The understated white bread of Facebook reactions, this says more about the likers than it does the posts they like. Likers are indifferent both to Facebook changes and — in all likelihood — to your post, as well. Their thumbs-up acknowledges that they have seen it, but that they couldn't really be bothered to work up much of an emotional reaction. Likers are cool, distant, dispossessed: They know better than to be earnest on the Internet.
Love: Deploy the heart when you really like something — this is the "like," but with feeling. "Love" is patient, kind and unironic. It is an unbridled show of positivity. In instances of tragedy, one imagines, the "love" button will also double as a signal of empathy and support. But in general, expect this to be the high-pitched "omg, love it" of reaction emoji.
Haha: LOL, LMAO, ROFL, call it what you will: Use this reaction when something has made you laugh, whether out loud or in your head. The "haha" occupies a difficult space: Many of the things you find funny also provoke amazement (wow) and appreciation (love). Keep your audience in mind for this. You don't want to be the ones dropping hearts in an "lol" kind of crowd.
Wow: Broadly applicable to fake news articles, overshare-y personal rants and most of the things your relatives post, the wow will — I suspect — become Facebook's much-needed wordless expression of muted disdain and skepticism. This is "wow" in the "… are you serious?" sense, and not "wow" as in r/EarthPics. It is a good way to signal your disapproval for something without coming across like a complete prig.
Sad: Given Facebook's cultural and algorithmic preferences for everything positive and upbeat, it's difficult to imagine too many scenarios where the "sad" will be needed. You could try it on those personal announcements — deaths, divorces, etc — that have historically seemed inappropriate to "like." But isn't an emoji kind of disingenuous, there? We think the heart goes a lot farther in telling someone you care.
Facebook reactions - Dislike?
Angry: A little too aggressive for direct confrontation, the angry face is ideal for expressing righteous solidarity — as in, "I am EQUALLY outraged by this ridiculous news article/political gaffe/stupid and unavoidable meme." Use it when you agree with the poster, not when you yourself are angered by what he posted. Otherwise you come off as passive-aggressive and kind of impetuous.
… The only appropriate reaction to this piece, of course, is that "love" button.
© Washington Post
Join our new commenting forum
Join thought-provoking conversations, follow other Independent readers and see their replies