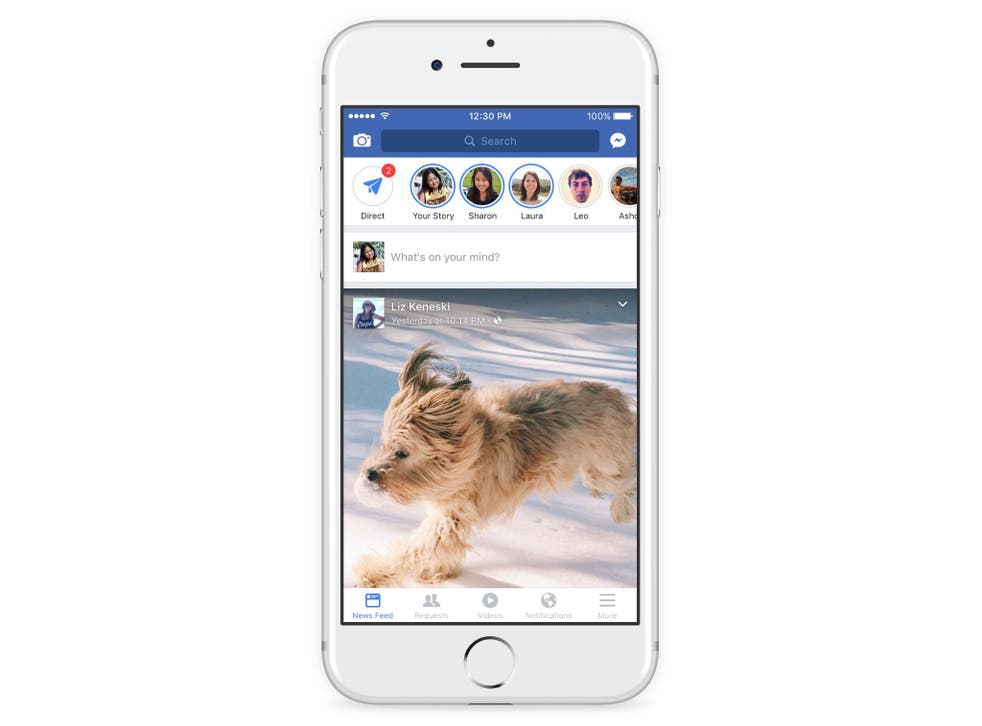 Facebook making unpopular Stories feature much more annoying
Businesses and brands will be thrilled about the move
Aatif Sulleyman
Friday 13 October 2017 11:19 Comments
Facebook is making its least popular feature much more annoying, in an attempt to get people to use it.
The social network is opening up Stories to Pages, which means companies and organisations will have another way to bombard you with ads and branded content.
Facebook Stories, which launched earlier this year, has completely flopped.
11 useful Facebook features you didn't know existed

Show all 11
Barely anyone uses it, despite the fact it's been given pride of place right at the top of the News Feed.
What's even stranger is the fact that Stories has been an enormous hit on Facebook's other platforms.
At the last count, Instagram Stories and WhatsApp Stories each had 250 million daily users. To put that into perspective, fewer people – 170 million – use Snapchat, the app that actually created the feature.
The company is yet to reveal usage figures for Facebook Stories.
Stories posts are designed to be fun and easy to use. You can customise them quickly with filters and masks, and they automatically self-destruct after 24 hours.
The social network is hoping that Facebook Pages, which are for businesses, organisations, brands and public figures, will breathe life into it.
Since Stories posts are displayed so prominently in the app – they're one of the first things you see when you open it – companies will no doubt be thrilled about the move.
The feature will roll out to the Android and iOS versions of the app over the next month.
Register for free to continue reading
Registration is a free and easy way to support our truly independent journalism
By registering, you will also enjoy limited access to Premium articles, exclusive newsletters, commenting, and virtual events with our leading journalists
Already have an account? sign in
Join our new commenting forum
Join thought-provoking conversations, follow other Independent readers and see their replies