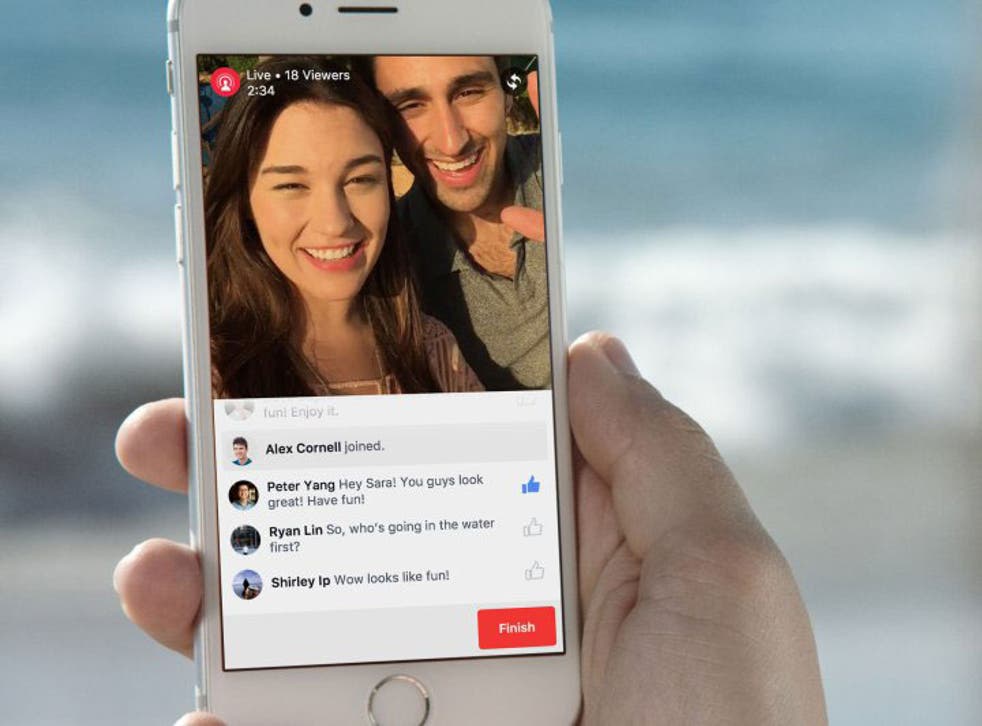 Facebook is bringing live video streaming and automatic photo collages to your mobile
Facebook has come up with two new ways for your friends to annoy you on Facebook
Doug Bolton
Thursday 03 December 2015 20:02 Comments
Facebook has surprised users by introducing two new features that you could see clogging up your newsfeed soon.
The first is Collage, a tool which makes it easier to make small albums of photos to share with your friends.
When tapping on 'Photo' at the top of your news feed, you'll see recent pictures from your camera organised into collages, depending on when and where you took them.
So if you visited a museum, went to a festival or just hung out with friends, Facebook will automatically distill the photos you took into a small collection, allowing you to rearrange and rename the pictures as you see fit.
The other is Live Video, which unsurprisingly lets users stream Live Video from their phones to Facebook, where their friends will be able to watch it in their newsfeeds.
Collage will begin rolling out to Facebook users on iPhone starting from 3 December, and will arrive on Android early next year.
Live Video isn't quite so readily available - only a "small percentage" of American iPhone users will be able to stream live video at the start.
 

Posted by Facebook on Wednesday, 2 December 2015

There's no word yet on when Live Video will be rolled out to everyone, or even if it will at all - Facebook likes to test experimental new features and stop them if they're not successful, so there's a chance Live Video won't ever make it to the mass market.
However, since Facebook wants to eventually dominate your entire online life, it probably will - apps like Periscope and Meerkat are currently the go-to video streaming apps, and Facebook will want to get some of their success.
In not-so interesting news, Facebook's also testing out a new status update menu for some users on iPhone and Android, with a drop-down menu that lists all the different post options.
However, the Live Video feature is today's biggest announcement - it'll be interesting to see whether users embrace it.
Register for free to continue reading
Registration is a free and easy way to support our truly independent journalism
By registering, you will also enjoy limited access to Premium articles, exclusive newsletters, commenting, and virtual events with our leading journalists
Already have an account? sign in
Join our new commenting forum
Join thought-provoking conversations, follow other Independent readers and see their replies