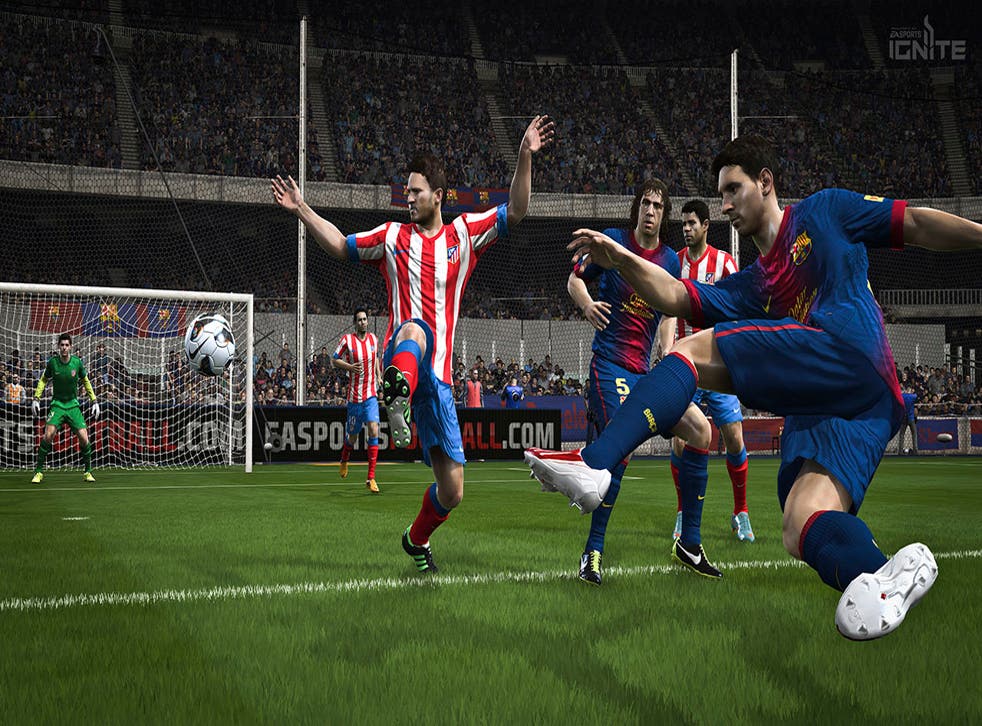 Fifa 14 vs PES 14: which is the better game?
The twin titans of football gaming duke it out for another year, but which offers the best experience?
With both games now on sale it's time for those undecided gaming fans to decide. Will it be the dynamic gameplay of PES, or the clean-cut style and depth of Fifa?
First and foremost PES still trails Fifa in terms of licensing rights as Konami, the company behind PES, simply cannot afford to compete with EA on this playing field. However with sole rights to The Uefa Champions League, and the easily used edit option, Konami is beginning to fight back.
In terms of gameplay both franchises have been able to make advancements and break new ground in the race for the perfect holistic football experience. Fifa has introduced 'Pure Shot' mechanics which allows strikes on goal to dip and swerve adding a realistic unpredictability to the game. This feature along with new contextual animations has refreshed the attacking gameplay significantly.
Equally Pes has made ground by introducing 'true ball motion' designed to make passing and shooting more accurately resemble real-life play, and also 'collision physics'; a feature that introduces a genuine understanding of balance and momentum into the gameplay. As a result, PES remains harder to master than Fifa even though the dynamic gameplay on offer is more rewarding than its counterpart.
Although lacking in previous years, PES 14 has more than matched Fifa 14 with the depth of its graphics. Whilst not as smooth in parts, PES has achieved a consistent and breath-taking depth to its new release. And while FIFA's graphics are also brilliant a few famous faces are not as crisp as they could be.
The menus of Fifa have had a bit of a revamp and the result, resembling Windows-8, is slick and stylish and allows swift and easy navigation through the games many modes and extras. PES has also improved upon previous years in this regard and now offers smooth and succinct menus, a contrast to its old clunky layout.
The online sphere continues to be dominated by Fifa with ultimate team proving to be even better than last year, which on its own is a deciding factor for many buyers. PES however has made up significant ground in this respect with Master League Online now almost on par with ultimate team. Nonetheless Fifa's vast array of game modes completely outshines Pro Evo's and offers something for everyone both online and offline.
Overall then PES has made up considerable ground on its rival with features, graphics and gameplay more than equal to that of Fifa. However, the general familiarity with its style of play and the vast depth of its licenses and game modes will probably keep Fifa on top for another year. But make no mistake, the gap is closing.
Join our new commenting forum
Join thought-provoking conversations, follow other Independent readers and see their replies