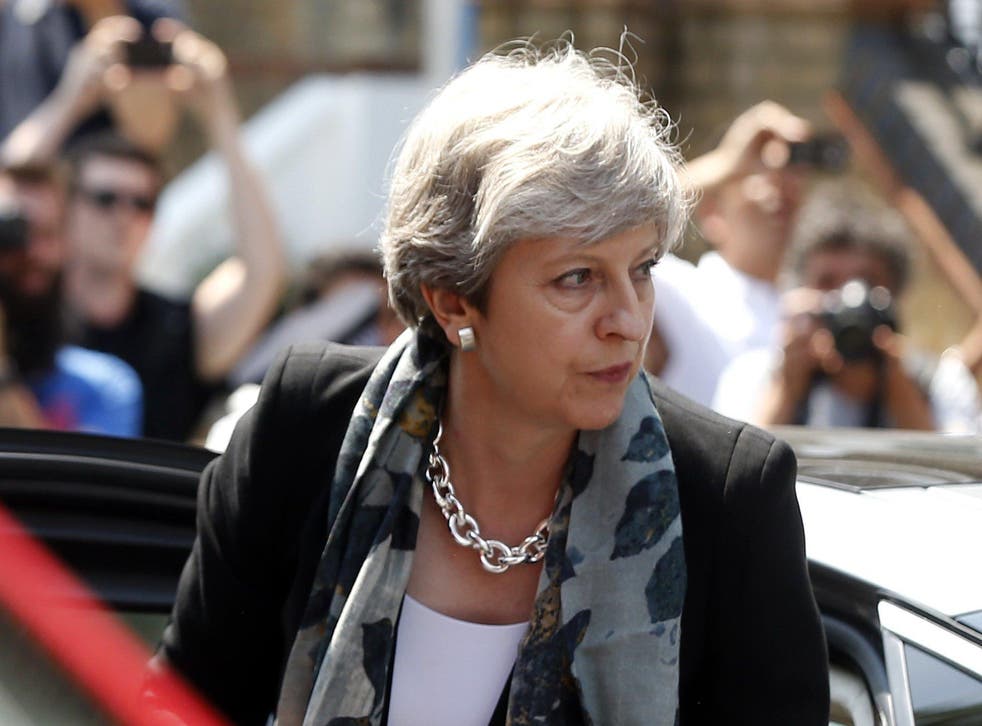 Finsbury Park mosque terror: Theresa May says attack justifies her plan to crackdown on internet use
PM issues latest in series of statements suggesting she believes recent attacks have strengthened case fo her widely-criticised plans to regulate the online world
Theresa May has said the Finsbury Park mosque attack justifies her plan to impose a raft of regulations on the internet.
The Prime Minister was speaking outside 10 Downing Street after a white van ploughed into Muslim worshippers following prayers at the north London mosque, leaving one dead and 10 injured.
"This Government will act to stamp out extremist and hateful ideology, both across society and on the internet," she said.
It was the latest in a series of statements from Ms May that suggest she believes recent attacks have strengthened the case for her widely-criticised plans to regulate the online world.
Those plans include launching a massive crackdown on internet security so messages on apps such as WhatsApp can be accessed more easily by authorities, and censorship of what can be published online.
The PM also said she would ensure "that police and security services have the powers they need".
That is likely to include online measures — including forcing internet companies to make it easier for everyone to read private messages, and to remove extremist content or be hit with large fines.
As she entered Downing Street after the election, Ms May indicated she would look to implement those plans for internet regulation as soon as she could.
The Conservatives' hope for increased internet regulation was a central part of the party's election manifesto, and the party's leader has committed to pushing that through despite failing to win a majority.
In pictures: Van hits pedestrians near Finsbury Park mosques

Show all 6
She also suggested the country had been too "tolerant" of extremism, and that she intended to launch plans to fight it.
Making clear that the government viewed the events in Finsbury Park as a terror attack, the PM said "terrorism, extremism and hatred take many forms, and our determination to tackle them must be the same, whoever is responsible".
Ms May has made similar comments after each of the recent terror attacks, despite there being no clear proof that private communications or other technology was to blame.
Join our new commenting forum
Join thought-provoking conversations, follow other Independent readers and see their replies