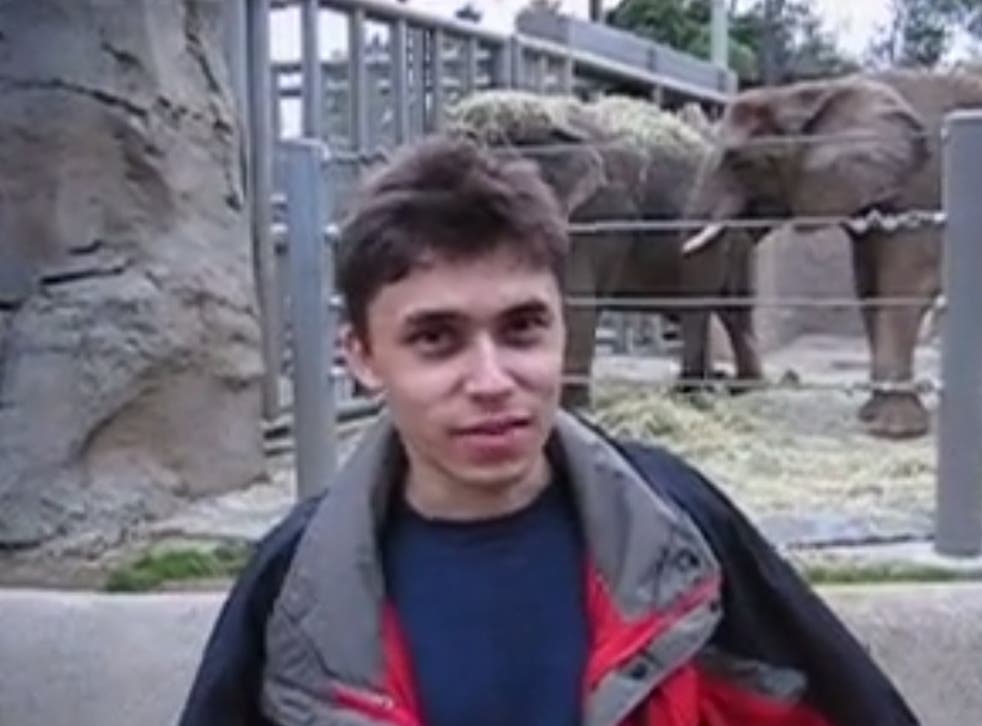 The first video on YouTube was uploaded 10 years ago today - it's really mundane
'And that's pretty much all there is to say...'
With an unfathomable amount of videos existing on YouTube (300 hours of footage are now uploaded every minute), it's hard to believe it all began just 10 years ago with this video of a guy at a zoo looking at some elephants.
If YouTube launched today it would probably do so with a flashy video outlining its concept, but the internet was only a toddler in 2005 and internet start-ups weren't that sophisticated.
'Me at the zoo' was the first video uploaded to the site, simply showing a man standing in front an elephant enclosure saying: "Alright so here we are in front of the elephants, and the cool thing about these guys is that they have really, really, really long, trunks, and that's cool. And that's pretty much all there is to say."
As it turned out, there would be a hell of a lot more to say on YouTube.
The guy in the 240p video is one of YouTube's co-founder's Jawed Karim. When Google acquired YouTube he received 137,443 shares of stock, worth around $64 million.
Join our new commenting forum
Join thought-provoking conversations, follow other Independent readers and see their replies