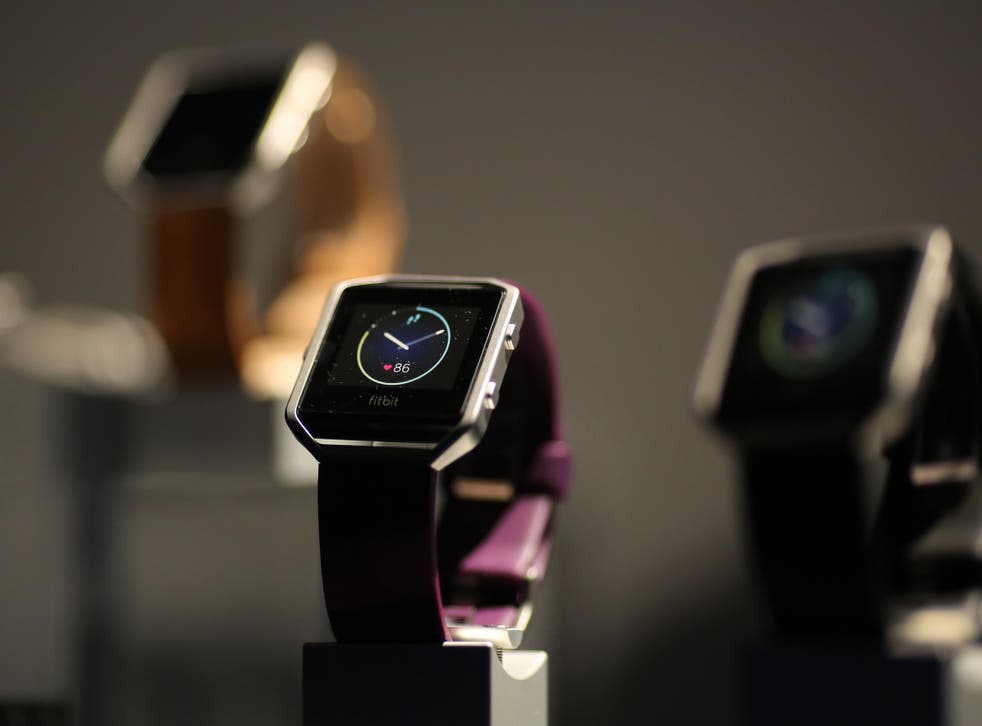 Fitbit faces accusation of 'defrauding' customers with 'wildly inaccurate' heart rate tracking technology in lawsuit
The lawsuit claims that user experience and testing has shown that Fitbit's health tracking devices 'consistently' misreport users' heart rates
Wearable technology company Fitbit is facing a class action lawsuit in the USA over allegations that their products' heart-rate tracking features are "wildly innaccurate."
Many products in Fitbit's wide range of activity tracking devices claim to be able to record the heart rates of their users, by using LED lights pressed against the user's skin to detect changes in blood volume, and complicated algorithms to turn that data into an accurate heart rate measurement.
However, in the lawsuit, which was brought on 5 January by several Fitbit owners, the devices' pulse trackers "do not and cannot consistently and accurately record wearers' heart rates during the intense physical activity for which Fitbit expressly markets them."
The lawsuit claims that the plaintiffs and other users have experienced their Fitbit devices consistently mis-recording their heart rates "by a very significant margin", and alleges that by promoting and profiting from their devices' claimed pulse tracking features, Fitbit "defrauded the public and cheated its customers."
One of the plaintiffs also alleged that the misreporting of heart rates could potentially be dangerous - David Urban, from Wisconsin, said that his Fitbit Surge device consistently under-reported his heart rate by 15 to 25 beats per minute.
The plaintiff said he bought the device to track his pulse after his doctor recommended, due to his family history of heart disease, that Urban's heart rate should not exceed 160bpm. By under-reporting his heart rate, Urban claimed, his Fitbit could have put him in danger.
Gadget and tech news: In pictures

Show all 25
The news of the lawsuit came just a couple of days after Fitbit's share price plunged almost 20 per cent in the wake of the announcement of their new smartwatch, the Fitbit Blaze, at the Consumer Electronics Show (CES) in Las Vegas.
Analysts said investors were worried that the company entering the competitive smartwatch market, which is dominated by tech giants like Apple and Samsung, was too risky a move - especially considering that Blaze users will not have access to third-party apps, a major selling point for devices like the Apple Watch and Android Wear devices.
Fitbit strongly denied the claims made in the lawsuit, saying in a statement: "We do not believe this case has merit. Fitbit stands behind our heart rate technology and strongly disagrees with the statements made in the complaint and plans to vigorously defend the lawsuit."
"Fitbit is committed to making the best clip and wrist-based activity trackers on the market. Our team has performed and continues to perform internal studies to validate our products' performance," they added.
"PurePulse [the heart rate tracking technology] provides better overall heart rate tracking than cardio machines at the gym, as it tracks your heart rate continuously - even while you're not at the gym or working out.
"But it's also important to note that Fitbit trackers are designed to provide meaningful data to our users to help them reach their health and fitness goals, and are not intended to be scientific or medical devices."
The lawsuit ends by demanding a jury trial over the issues raised.
Register for free to continue reading
Registration is a free and easy way to support our truly independent journalism
By registering, you will also enjoy limited access to Premium articles, exclusive newsletters, commenting, and virtual events with our leading journalists
Already have an account? sign in