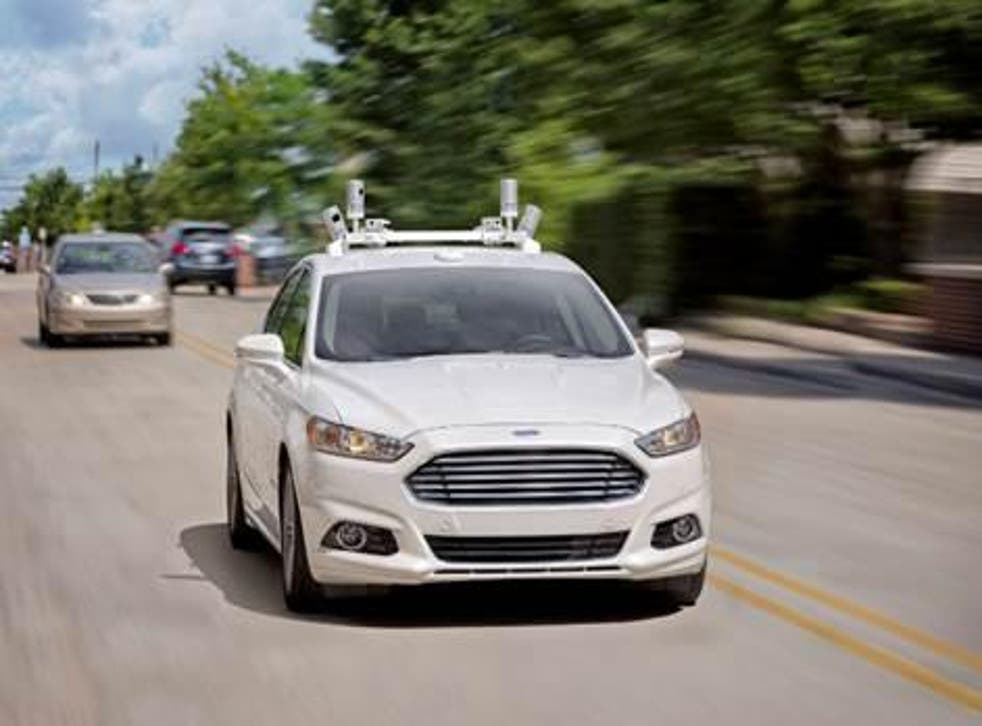 Ford to build fleet of self-driving taxis that will drive around cities by 2021 and kill Uber
Autonomous vehicles will have as big an impact on society as the beginning of the mass production of cars, Ford says
Ford is going to build a huge fleet of cars that can drive themselves and will pick people up around cities.
The company is building a "high-volume, fully autonomous" car ready for 2021, it has said. It won't have a steering wheel or pedals, and is being specifically designed so that many of them can be on the streets.
It hopes to use the car to power ride-sharing and ride-hailing services – meaning that it would take on Uber, and look to get rid of the drivers. The cars point to a future where people won't call for driven taxis, but instead have an autonomous vehicle drive to their house and pick them up.
Gadget and tech news: In pictures

Show all 25
It is the company's first major leap into autonomous cars being made en masse.
The company says that it expects automation to prove as big a change as the introduction of the mass production of cars.
"The next decade will be defined by automation of the automobile, and we see autonomous vehicles as having as significant an impact on society as Ford's moving assembly line did 100 years ago," said Mark Fields, Ford president and CEO. "We're dedicated to putting on the road an autonomous vehicle that can improve safety and solve social and environmental challenges for millions of people – not just those who can afford luxury vehicles."
To build the autonomous fleet, it will work with four other startups. It will also double its staff in Silicon Valley.
Join our new commenting forum
Join thought-provoking conversations, follow other Independent readers and see their replies