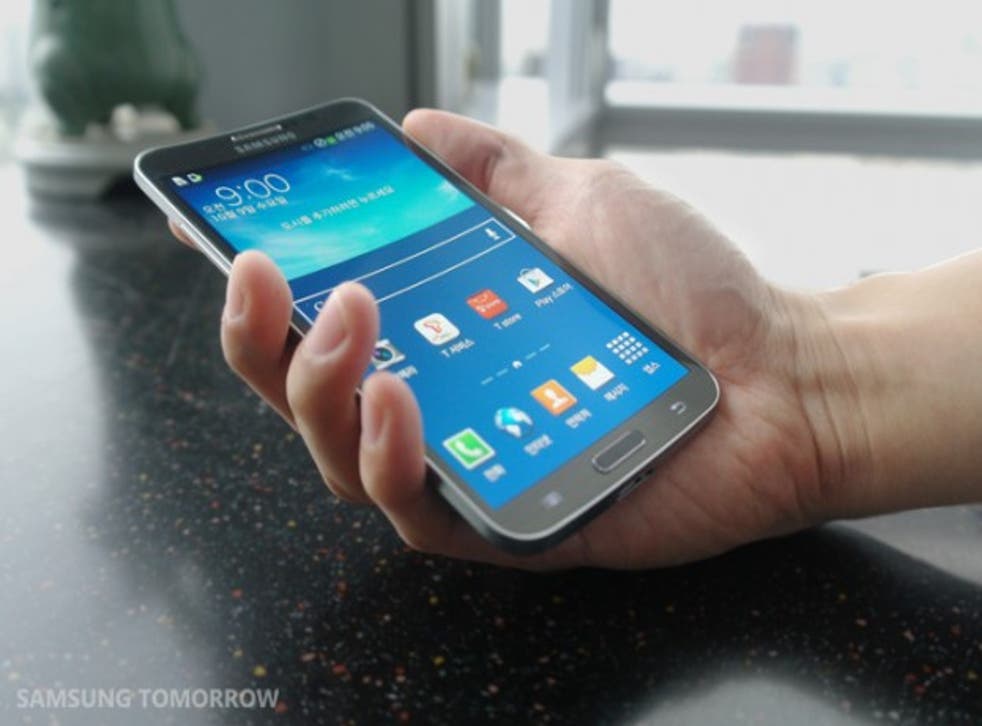 Galaxy Round: The Samsung smartphone with curved 5.7-inch screen
New smartphone will only be available in Korea
It looks like it can't be real, but it is. Samsung has sent the latest shot across Apple's bows in their struggle for dominance of the smartphone market: a device with a curved screen.
The new phone is a variant of the Galaxy Note, to be called the "Galaxy Round", and it's been designed more as a proof of concept than for the mass market.
Experts believe the Galaxy Round is more of a step on the way to wearable devices and flexible - perhaps even unbreakable - screens.
"It's a step forward for having unbreakable gadgets and flexible devices eventually. But for now, the new phone is more of a symbolic product," said Hana Daetoo Securities analyst Nam Dae-jong, adding that Samsung did not yet have capacity for large-scale production of curved touch-screens for the new Galaxy Round.
The phone's key feature is its "roll effect", a tilt function that allows users to roll the phone to check information like missed calls, battery life and other notifications, even when the screen is off.
The rest of the spec is solid: 5.7-inch OLED screen2.3GHz quad core processor, 3GB RAM, 32GB storage and a 2800mAh battery – all at 154g.
The phone will only be available in Korea for the time being, through South Korea's biggest mobile carrier, SK Telecom Co Ltd, at a cost of 1.089 million won (£630).
Join our new commenting forum
Join thought-provoking conversations, follow other Independent readers and see their replies