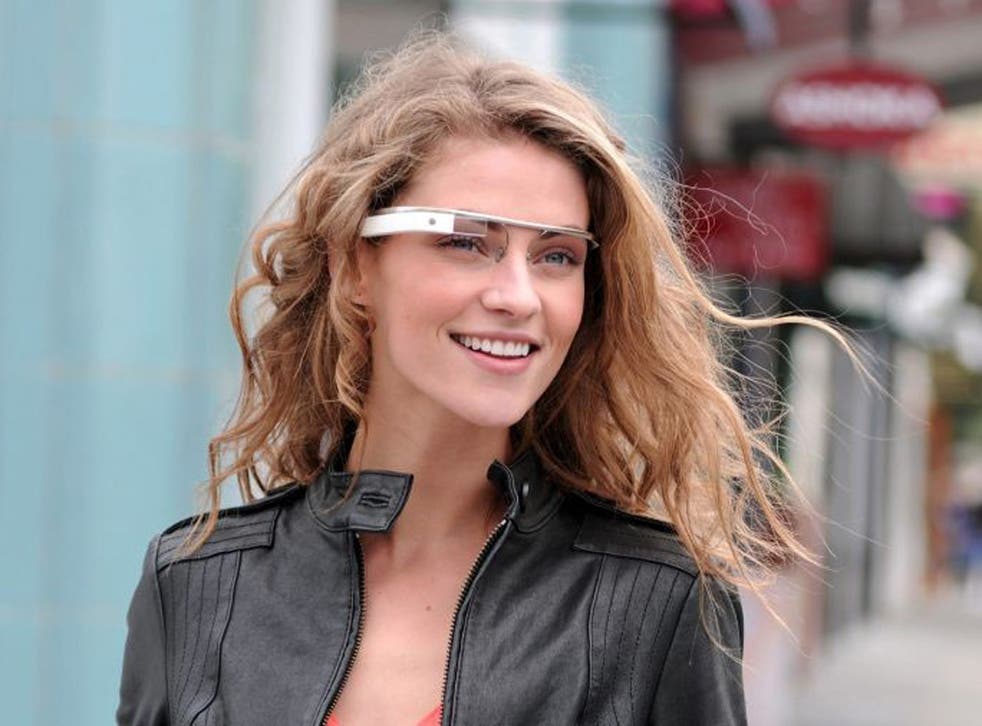 Google Goggles: 'Terminator' style glasses that could allow you to browse the internet
Latest development to emerge from the 'Google X' laboratory
The 'Google X' laboratory in California is responsible for the idea of refrigerators that order food themselves, plates that post details of the contents of your meal to a social network, self-driving cars and space elevators - and today they added another futuristic product to their list: wraparound shades that you can use to browse the internet.
The 'augmented reality' glasses, part of Google's 'Project Glass' could be used to take photos, display directions and conduct video chats through the use of voice-activated technology. They are aimed at improving the integration of 'augmented reality' into the user experience.
Augmented reality is a view of a real world environment that is supplemented through computer-generated information and superimposed graphics.
The prototype glasses were unveiled today on Google+, the company's social network.
A short video on the site shows a 'Project Glass' user's perspective as they explore New York, speaking commands, taking pictures, getting directions and receiving messages from a friend.
"We think technology should work for you - to be there when you need it and get out of your way when you don't. A group of us from Google[x] started Project Glass to build this kind of technology, one that helps you explore and share your world, putting you back in the moment," says the post signed by the three Google X team leaders.
Prototype images of the glasses, also on the Google+ page show a digital display the size of a stamp attached to the top of a pair of glasses.
It is unclear whether the glasses themselves could be financially viable, and Google's reputation for allowing employees to experiment with new ideas and products has sometimes unsettled investors as any return is unpredictable.
Chief Executive Larry Page, who took the reins over a year ago has cut back on some of the projects, but also defends Google's commitment to working on the futuristic "speculative" projects that could one day turn into "billion-dollar businesses," though he has stressed the company isn't "betting the farm" on such efforts.
What is the Google X laboratory?
Google acknowledges the existence of a so-called 'secret' laboratory where unusual research and development projects are undertaken.
The lab is located in the headquarters of the company (also known as the Googleplex) in Mountain View, California.
Google employees are reportedly allowed to research and work on projects as wide-ranging as refrigerators that order food themselves to cars that drive themselves and space elevators.
The Google co-founder Sergey Brin is reportedly deeply involved in the lab.
Join our new commenting forum
Join thought-provoking conversations, follow other Independent readers and see their replies