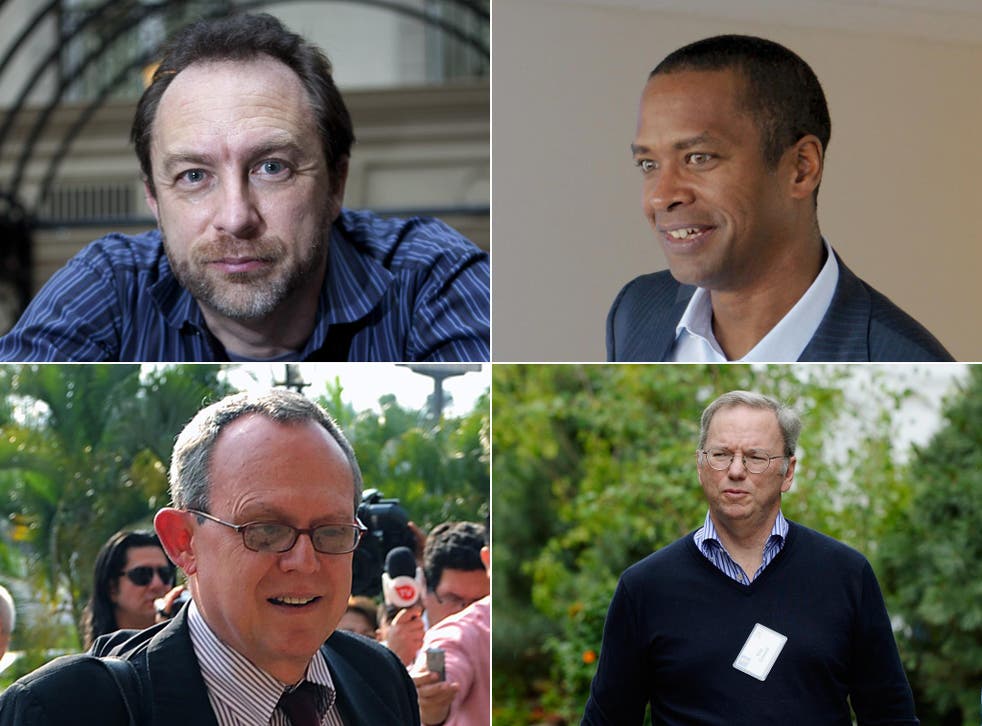 Google privacy law 'means total rethink of basic freedoms'
Exclusive: Old rules of the internet no longer apply, warns Oxford philosopher charged with advising search engine giant on European Court's landmark right-to-be-forgotten ruling
Hundreds of millions of people across Europe will be forced to change completely the way they use the internet, according to one of Google's key advisers.
The era of freely available information is now over in Europe, warns Professor Luciano Floridi, who has been appointed by the £225bn search engine firm to find out how it should comply with a landmark ruling that allows people to ask for personal information to be taken down.
His warning comes as The Independent reveals that 12,000 requests were made on Friday, around 20 a minute, from people across Europe demanding to have their personal details removed from Google. More than 1,500 of these are believed to have come from people in the UK who were looking to take advantage of a service launched by Google to make it easier for people to apply for personal data to be removed.
The move follows a European court's ruling earlier this month that gave people the "right to be forgotten"; convicted criminals are among those trying to hide links to stories from online search engines. An ex-MP who is seeking re-election is another of the thousands who have approached Google.
Read more:

In an exclusive interview, Dr Floridi, who is professor of philosophy and the ethics of information at Oxford University, said that the ruling has "raised the bar so high that the old rules of the internet no longer apply".
The court's judgment found that 500 million internet users across Europe had the right to request that Google remove from its search results information that they believed to be damaging or a breach of privacy. However, he warned it would have a perverse effect as it could place even more power into the hands of Google.
"People would be screaming if a powerful company suddenly decided what information could be seen by what people, when and where," he said. "That is the consequence of this decision. A private company now has to decide what is in the public interest."
He also said the main beneficiaries of the judgment were "reputation management companies". He said: "They now have the power to ask for embarrassing information about their clients to be removed. If I was the chief executive of a reputation management agency, I would be laughing."He concluded: "Everything is up for debate."
Speaking from his office at the Oxford Internet Institute, Professor Floridi said the judgment by the European Court of Justice was so revolutionary it would have the same effect on the digital world as Dick Fosbury had on the sport of athletics.
In 1968, the American high-jumper won a gold medal at the 1968 Olympic Games with the "Fosbury flop" – where he stunned the world by catapulting himself head-first over the bar. The new technique was adopted by all high jumpers.
Professor Floridi said: "That was completely counter-intuitive but was also a moment of genius. We need something like that for the internet."
The Italian philosopher recognised the internet caused unacceptable intrusions into people's privacy and that the status quo could not continue. However, he said: "I have spent too much time in the UK not to come down on the side of freedom of expression, the right to know."
As Google announced its new service on Friday, its chief executive Larry Page warned the ruling risked strengthening corrupt and repressive regimes in their attempts to restrict "public interest" information from their citizens. Since the ruling was handed down earlier this month, Google has received "a few thousand" requests from people seeking to remove personal information, but this surged yesterday with the introduction of the new form that makes the process simpler.
More than half of the UK requests to have information removed have come from convicted criminals. Google is expecting the number of inquiries to soar following the announcement of its "right to be forgotten" service.
Dominic Raab, the Conservative MP who campaigns on civil liberties issues, is very concerned about the ruling. He said: "This is the worst kind of arbitrary judicial legislation from the European court. It threatens the censorship of legal and legitimate publicly available information on utterly opaque grounds. But, worse still, it forces internet search engines to police what should and shouldn't be wiped from public view without any clear criteria – let alone ones determined by democratically elected lawmakers."
Jimmy Wales, the founder of Wikipedia, is known to have strong views on the ruling, calling it "astonishing". He said it was "one of the most wide-sweeping internet censorship rulings that I've ever seen". He later tweeted: "When will a European court demand that Wikipedia censor an article with truthful information because an individual doesn't like it?"
However, David Smith, deputy Information Commissioner and director of data protection, said: "This is a judgment that we welcome. It sets out a framework to hold data controllers operating online search engines to account for the personal data they process. It also backs our view that search engines are subject to data protection law, clarifying an area that was previously uncertain.
"We recognise that there will be difficult judgements to make on whether links should be removed. We'll be focusing on concerns linked to clear evidence of damage and distress to individuals."
Join our new commenting forum
Join thought-provoking conversations, follow other Independent readers and see their replies