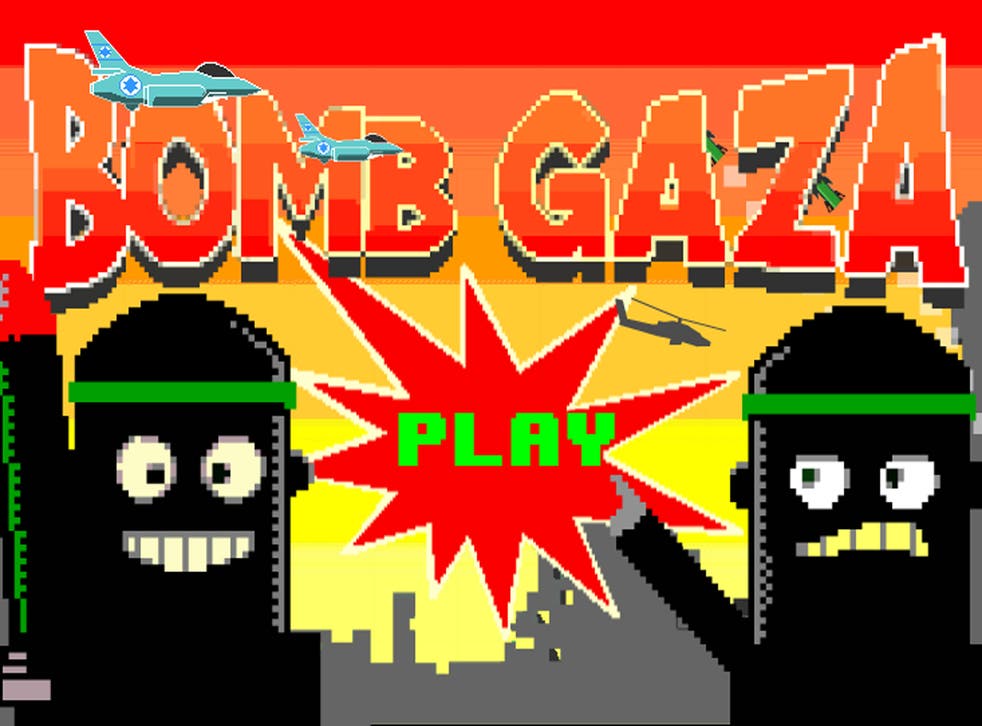 Google removes 'tasteless' Bomb Gaza game from Android app store
Bomb Gaza asked players to drop bombs on the Gaza strip without killing civilians to win points
Google has removed a game which requested players to "drop bombs on Gaza" without killing civilians from its Android app store after coming under intense criticism.
"Bomb Gaza" allowed users to score points by flying an Israeli aircraft while dropping bombs on cartoon Hamas militants without hurting civilians.
The game, which was available for download on Google Play and Facebook, was branded "tasteless" and "shameful" on social media.
Google confirmed it had removed the game because it violated Google Play policies, which prohibit content advocating gratuitous violence and hate speech "against groups of people based on their race, ethnic origin or religion".
The internet giant did not specify which policy the game had violated.
However, "Bomb Gaza" is one the multiple games that are still available for download on Google Play set in Gaza. These include "Iron Dome", which asks users to intercept rockets before they hit Israel, and "Gaza Hero" where players can exchange Israeli soldiers for food, water and medicines for palestinians.
More than 1,800 Palestinians, mostly civilians, have been killed since the conflict began four weeks ago. Israel has confirmed that 64 of its soldiers have died in combat, while three civilians have been killed by cross-border shelling from Gaza.