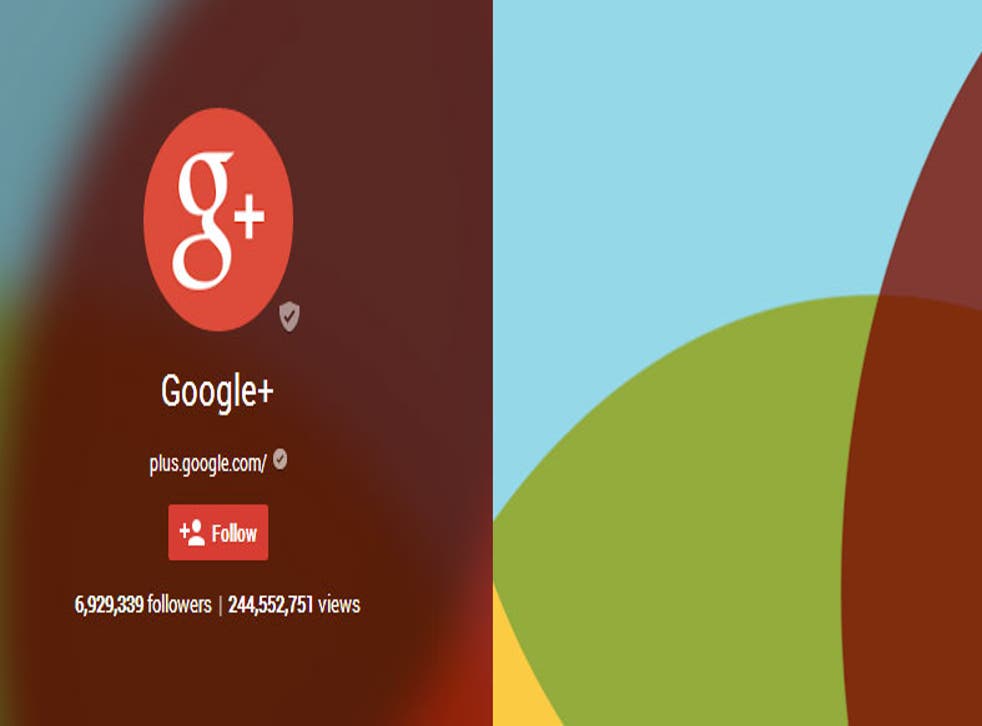 Google+ is sticking around for the long haul, its social media chief says
Google's Head of Social Media, David Besbris, has said the company is happy with its network and doesn't know where chatter on its demise comes from
Should you hear rumours to the contrary, don't listen to them – Google+ is not going anywhere, its social media chief, David Besbris, has said.
Mr Besbris has been in the role, which also oversees Google+ itself, since April, when long-serving Google employee Vic Gundotra left.
Mr Gundotra's departure set tongue's wagging, anticipating an imminent downfall of the social platform launched by Google in 2011.
Instead, however, it's current boss is saying that Google+ is doing just fine and that the team are happy with its progress.
In an interview with Re/Code, Mr Besbris said: "[CEO Larry Page] said this at the time that Vic transitioned that he's going to continue working on building this stuff, that he's very happy with it.
"The company is behind it. I have no idea where these rumors come from, to be honest with you."
He added that Google+ was never created with the purpose of competing with anyone in particular or "because somebody else is doing something important".
Instead, the company wants to "make users happy, because we see some software out there that's scratching some itches."
According to August 2014 figures by We Are Social, Google+ has 343 million active users – ahead of Tumblr, Twitter and LinkedIn.
The social sites and apps that beat it include WhatsApp, QQ and the behemoth of Facebook, which has 1.32 billion users.
"I don't think of it as an end game, I think we're in social — like we're in everything at Google — for the long haul," Mr Basbris said.
"We said this at the beginning of the company, we make long-term bets, we make long-term decisions.
"Social is a whole aspect of computing, much like any other area you would imagine at Google. Behind every one of these screens is a user, it's an actual person.
"People are social creatures, they want to share things, they want to learn from each other, they want to ask questions. That's really important for us as a company how we can deliver on that."
Join our new commenting forum
Join thought-provoking conversations, follow other Independent readers and see their replies