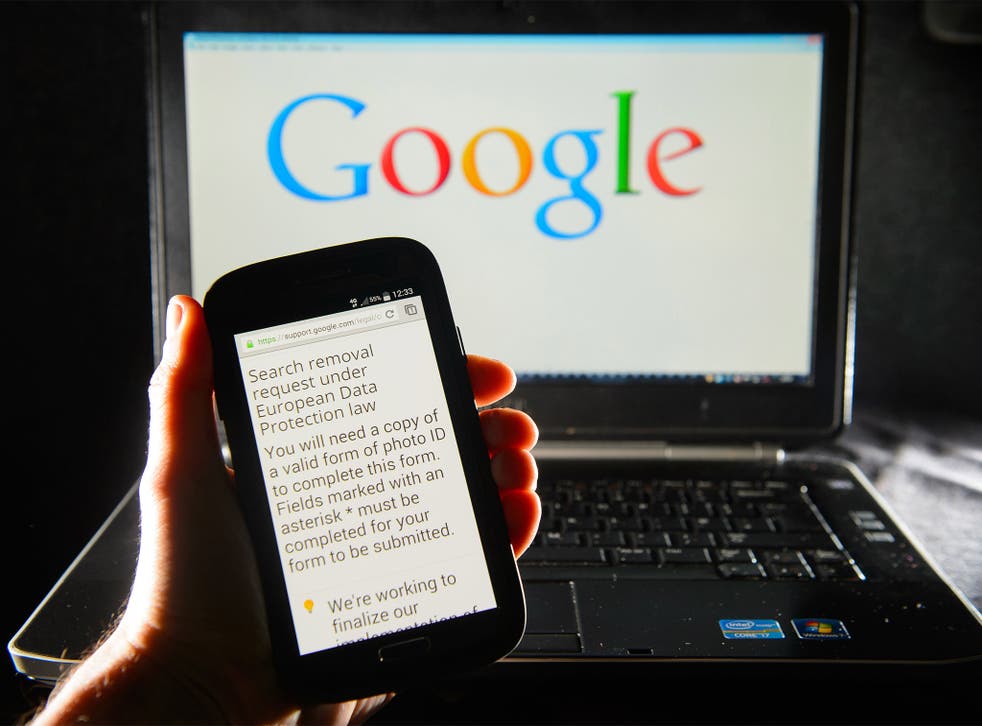 Google taken to court by ex-banker to remove defamatory material
A former Morgan Stanley banker is to take Google to the High Court in an attempt to prevent "vile and abusive" material about him repeatedly appearing in search results, in what has been described by lawyers as "a test case with enormous consequences".
Lawyers for Daniel Hegglin, who worked at Morgan Stanley for 24 years and began his career in London, told a hearing that the volume of defamatory claims about their client was "increasing" and "proliferating" despite Google's attempts to deal with the issue by removing the relevant pages.
Hugh Tomlinson QC told the court that the process of deleting the links was like "playing a game of whack-a-mole" as no matter how many pages were removed, more kept appearing. He added that his client wanted a "speedy solution" to the problem.
In May, the European Court of Justice controversially ruled that links to irrelevant and outdated material about someone should be erased from search results if they requested their removal, arguing that people had "the right to be forgotten". However, Mr Hegglin's case is understood to predate that ruling and is unconnected to it.
Andrew Caldecott QC, acting for Google, told the hearing the company had seen the number of "right to be forgotten" requests rise by 70,000 in the space of the last few weeks. But he said that Mr Tomlinson was seeking a wider court order and that the case called for a full trial. "This case has every look of a test case with enormous consequences," he told the court.
Mr Justice Bean gave Mr Hegglin's lawyers permission to serve the claim on Google and suggested a trial could be held later in the year. "It is in everyone's interest if this matter is not resolved for it to come to court sooner rather than later," he said.
Ashley Hurst, a partner at the law firm Olswang, which is acting for Mr Hegglin, told the Financial Times: "This case has nothing to do with any right to be forgotten. The claimant is simply seeking assistance from Google in blocking access to some seriously defamatory and abusive content on numerous websites being published in the UK, including websites hosted by Google.
"Given the obvious unlawfulness of the material concerned, the claimant was surprised that he had to issue legal proceedings against Google to obtain an effective and lasting remedy."
In a separate legal action, the former F1 boss Max Mosley announced this week that he is suing Google for continuing to publish images of him at a sex party. The pictures first featured in the now-defunct News of the World and claimed to show Mr Mosley at Nazi-themed orgy – but in 2008 the High Court ruled there was no Nazi theme and awarded him £60,000 in damages.
Mr Mosley said: "Google should operate within the law rather than according to rules it makes itself. It cannot be allowed to ignore judgments in our courts."
Join our new commenting forum
Join thought-provoking conversations, follow other Independent readers and see their replies