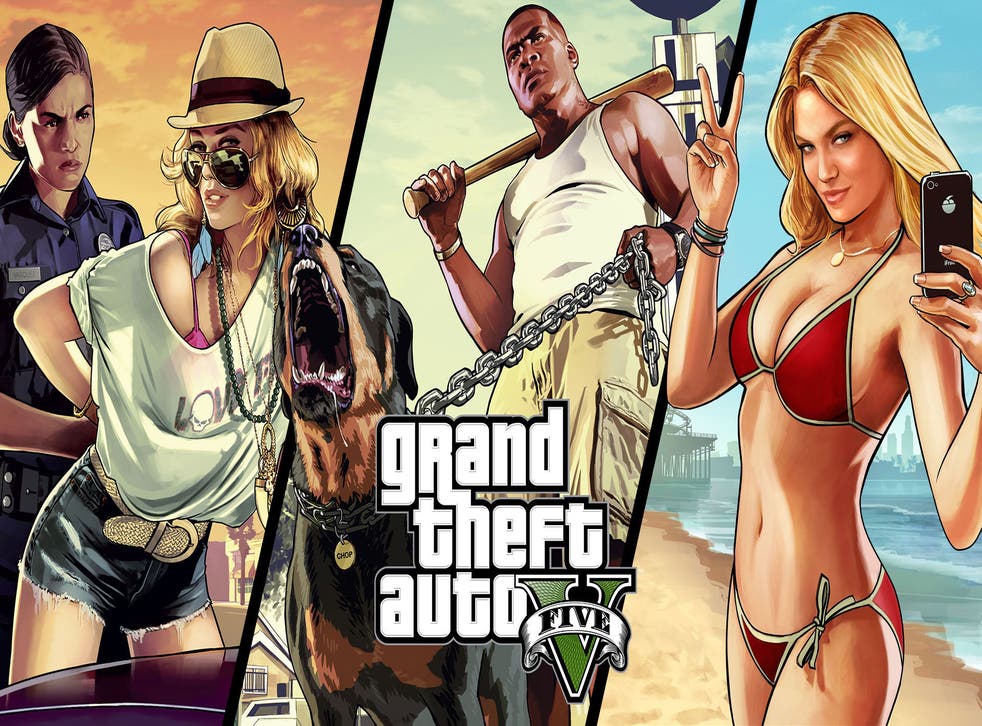 GTA 5 takes £500m in 24 hours making it the most successful entertainment property ever
Latest title in the Grand Theft Auto series also wowed the critics - becoming the highest ranked game for the Xbox 360 on review aggregator Metacritic
James Vincent
Thursday 19 September 2013 17:13 Comments
Grand Theft Auto 5 is set to break video game records – both in terms of revenue generated and number of copies sold. In its first 24 hours on sale fans bought just under £500 million ($800m) worth of copies.
This more than recoups the reported £170 million spent creating and marketing the game and estimates suggests that it will generated more than £1bn global sales in its first year. The previous title in the series, GTA IV, has sold more than 25 million copies since its 2008 release – a figure GTA 5 is expected to exceed.
GTA 5 also eclipsed the previous record launch day of any entertainment property to date (including movies and music) Call of Duty: Black Ops. When it launched on 12 November, 2012, Black Ops managed to take in $500 million in 24 hours, overtaking the previous record holder Call of Duty: Modern Warfare ($400m).
In the UK alone the games publishers Take-Two Interactive reported selling a record 1.57 million copies on launch day. Strauss Zelnick, chairman and CEO of Take-Two, said: "All of us at Take-Two are thrilled with the initial response to Grand Theft Auto V.
"Once again, the team at Rockstar Games have outdone themselves, setting the entertainment industry's new standard for creativity, innovation and excellence. Beginning at midnight on Monday, consumers around the world gathered in anticipation to be among the first to experience the evolution of this remarkable series."
Not only have the games' sales been record breaking but critical reactions have also surpassed previous records. On review-aggregating website Metacritic GTA 5 is currently the most well received title for Xbox 360, although on the PS3 it takes second place to its predecessor GTA IV.
Based on reviews from thirty-eight separate critics Metacritic has awarded GTA 5 with a score of 98 out of 100 and a rating of 'Universal Acclaim'.
Keza MacDonald, games editor at IGN.com, said: "Grand Theft Auto V is not only a preposterously enjoyable video game, but also an intelligent and sharp-tongued satire of contemporary America," she added.
"No other world in video games comes close to this in size or scope, and there is sharp intelligence behind its sense of humour and gift for mayhem. It tells a compelling, unpredictable, and provocative story without ever letting it get in the way of your own self-directed adventures through San Andreas.
"It is one of the very best video games ever made."
(Our GTA 5 review: Beautiful storyline, perfect mechanics - GTA 5 is the grandest game yet)
Register for free to continue reading
Registration is a free and easy way to support our truly independent journalism
By registering, you will also enjoy limited access to Premium articles, exclusive newsletters, commenting, and virtual events with our leading journalists
Already have an account? sign in
Join our new commenting forum
Join thought-provoking conversations, follow other Independent readers and see their replies