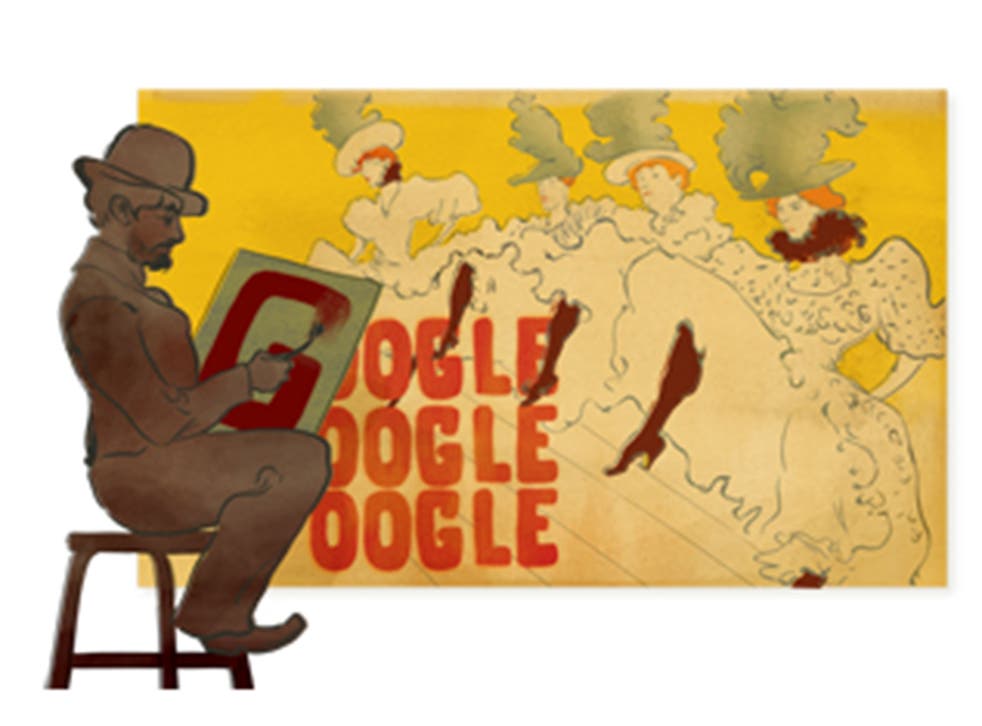 Henri de Toulouse Lautrec: Google celebrates 150th anniversary of French artist's birth
The post-Impressionist, whose legs stopped growing when he was a child, was one of the most celebrated characters of La Belle Epoque
The work of French artist and bohemian Henri de Toulouse-Lautrec is celebrated in a Google doodle to mark the 150th anniversary of his birth.
The post-Impressionist, whose legs stopped growing when he was a child so that he grew to a height of 1.54m (5ft 1in), was one of the most celebrated characters of La Belle Epoque.
Known as much for his wild social life as his art, he painted a series of famous posters for Paris' Moulin Rouge club, which thereafter kept a seat for him for the cabaret.
He was a habitual visitor to brothels and sometimes moved in to stay for several weeks, painting many of the prostitutes.
"He shared the lives of the women who made him their confidant, painting and drawing them at work and at leisure. Lautrec recorded their intimate relationships, which were often lesbian," the Toulouse-Lautrec Foundation's website says.
"A favourite model was a red-haired prostitute called Rosa la Rouge from whom he allegedly contracted syphilis."
Alcohol and venereal disease eventually took its toll and he died at the age of just 37.
Join our new commenting forum
Join thought-provoking conversations, follow other Independent readers and see their replies