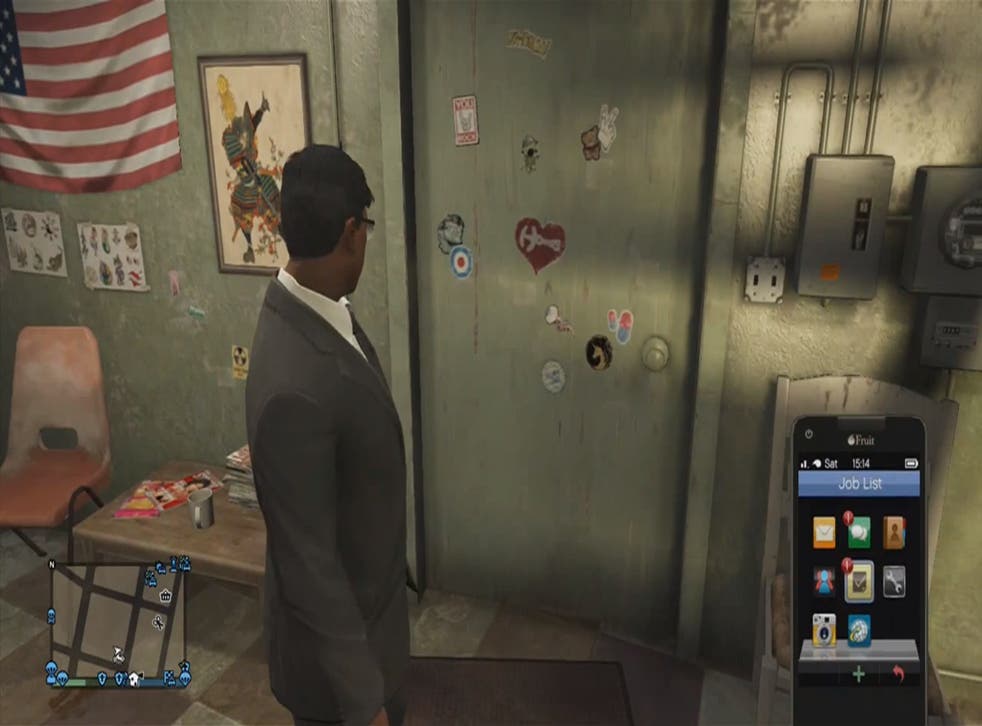 Here's how to make £24,000 a year playing GTA 5 Online
And all from the comfort of your own bedroom
Christopher Hooton
Thursday 03 April 2014 15:03 Comments
I know, it sounds like one of those unrealistic adverts you find sandwiched in between a picture of a man with muscles the size of seals and revealing photos of Selina Gomez on a website sidebar, but making £24k a year online by playing GTA V is actually possible.
17-year-old student Fred Pye has been doing just that, thanks to the success of his YouTube walkthroughs for the game.
When he's not doing his homework, Fred uploads instructional videos teaching gamers how to negotiate tricky missions, find hidden easter eggs and pull off stunts.
His videos have collectively attracted more than 25 million views to date, generating advertising revenue of about £2,000 a month.
The tidy little side job not only yields more money than many which involve having to actually talk to people, but can also be done from the comfort of your own duvet.
Fred's channel NoughtPointFourLive has amassed 138,000 subscribers, with Grand Theft Auto V proving a popular playground for vloggers.
"I set up the YouTube page around two-and-a-half years ago, it was just for fun really and I started putting up videos of Call of Duty," the A-level student said.
"When GTA V came out, it revolutionised the gaming world, the graphics, everything about it was just so much better than anything before it."
"I give people help, save them time, I tell them where certain things are in the game such as hidden cars, how to get more money, like a walkthrough.
"It can be a bit time consuming as it takes around three hours per video, but I think it's worth it as the more views I get, the more sponsorship I get.
"My parents are very supportive as they know I do my coursework and all of my schoolwork first."
Register for free to continue reading
Registration is a free and easy way to support our truly independent journalism
By registering, you will also enjoy limited access to Premium articles, exclusive newsletters, commenting, and virtual events with our leading journalists
Already have an account? sign in
Join our new commenting forum
Join thought-provoking conversations, follow other Independent readers and see their replies