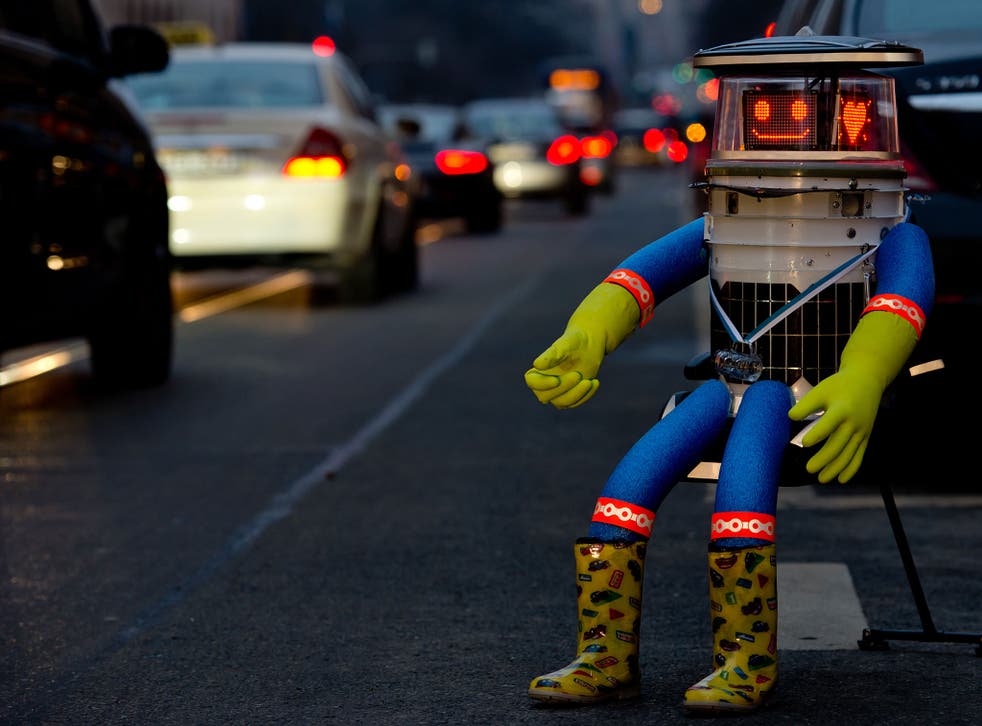 HitchBOT the beer-bucket robot set to hitchhike across America
If conversation runs dry, he can recite the entire contents of Wikipedia
Its gender is unknown, it stands at three feet tall, weighs about 25 pounds and has a beer bucket for a body. It can also, if conversation runs dry, recite the entire contents of Wikipedia. In short, there's no reason for American motorists not to give it a lift.
HitchBOT, the non-moving robot that has successfully hiked across Canada, Germany and the Netherlands, has begun his most challenging journey yet: a trek across America.


HitchBOT set off on Friday with the hope of hiking from Massachusetts to San Francisco while being wholly dependent on human beings to do so. The plan is that drivers put hitchBOT in their vehicle, charge him via the cigarette lighter, talk to him and drop him off in a different destination. The robot was originally created in 2013 by two Canadian professors, David Harris Smith of McMaster University and Frauke Zeller of Ryerson University, as an artistic social experiment.
It was created to be welcoming to humans, enabling it to represent a convincing hitchhiker. Through motion sensers, a speaker and a microphone, it is able to detect motion, listen, and even speak, with the help of Cleverscript speech technology. Ms Zeller said: "We believe that through this artwork, we can learn a lot in terms of social robotics and how we approach robots in non-restricted, non-observed environments."
Join our new commenting forum
Join thought-provoking conversations, follow other Independent readers and see their replies