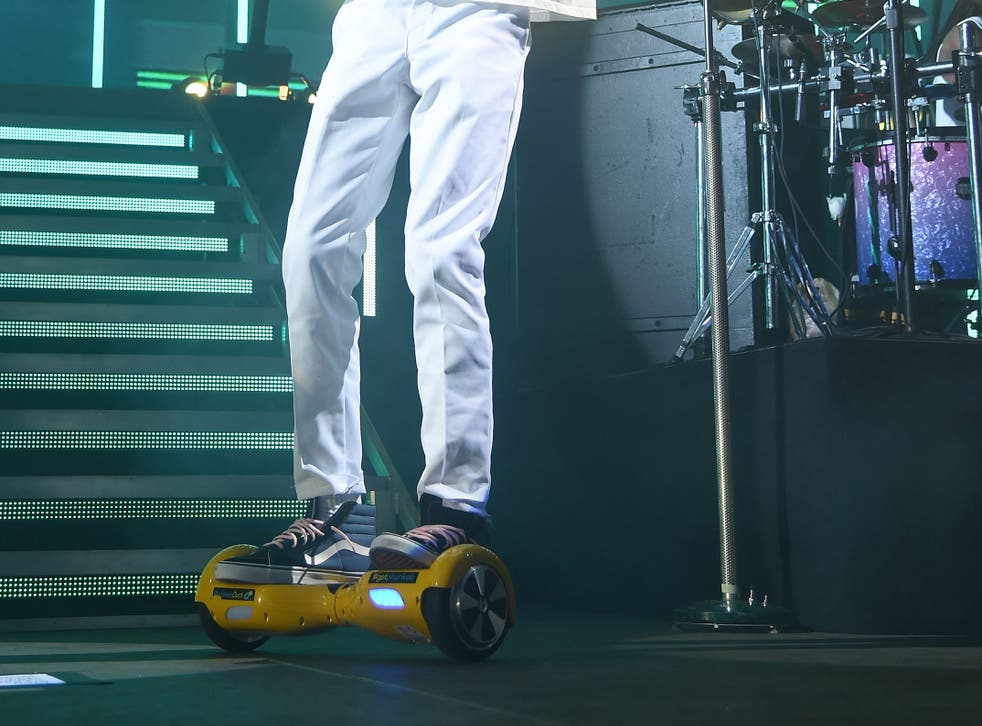 Hoverboard ban: What are the penalties for riding on the pavement? What will happen if I use an outlawed Segway?
You could be fined up to £500, plus costs and any damage that you do — but it might be less in practice
Andrew Griffin
Monday 12 October 2015 15:35 Comments
Police could be about to start charging people for driving hoverboards on the pavement, after reminding the public that they are breaking the law by doing so. But what are the potential punishments?
The Highway Act 1835, which bans riding vehicles on the pavement, says that offenders can be fined up to £500 plus any damage that they do while riding.
In practice, the fine is likely to be lower.
The first person prosecuted for riding a Segway on a pavement was a 51-year-old Barnsley man. Phillip Coates was fined £75, with £265 costs, for riding on the road — in a case that would was a test of how the law viewed such vehicles.
Even then, former Liberal Democrat MP Lembit Opik complained that the law was outdated and shouldn't be used to prosecute people for using an invention that is about 170 years younger than the law that polices it.
The law was originally written to forbid people from using pavements or footways to "lead or drive any horse, ass, sheep, mule, swine, or cattle or carriage of any description", in England and Wales. The Scottish law is more up-to-date but enforces the same rules.
If you were driving the little vehicle on the road, the penalties could be much worse. Users face two possible offences: driving a vehicle without the necessary approvals, and using a vehicle without insurance.
The only way to ride one of the boards without getting attention from the police is to do it on private land, with the permission of the landowner.
Register for free to continue reading
Registration is a free and easy way to support our truly independent journalism
By registering, you will also enjoy limited access to Premium articles, exclusive newsletters, commenting, and virtual events with our leading journalists
Already have an account? sign in
Join our new commenting forum
Join thought-provoking conversations, follow other Independent readers and see their replies