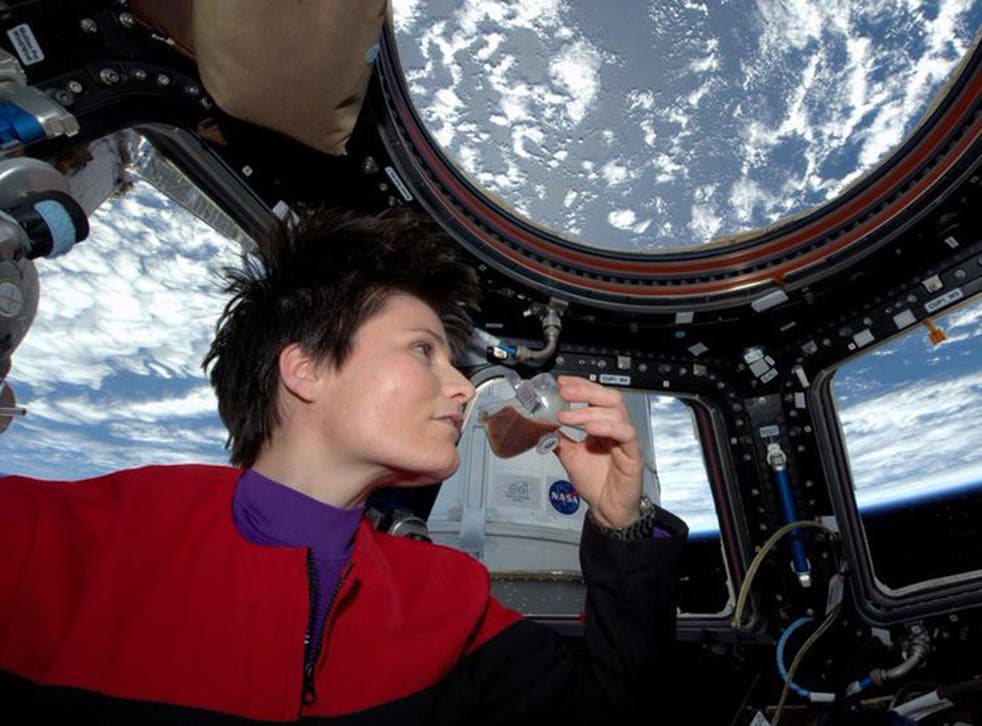 International Space Station astronauts drink first ever coffee to be made in space
The espresso machine arrived on a SpaceX rocket in April
Astronauts have made the first cup of coffee in space — using technology that had to be painstakingly devised on Earth and then transported up to the International Space Station in a rocket.
The crew of the ISS has finally used a specially-devised Espresso machine, dubbed the ISSpresso, to make space's first coffee.
Astronaut Samantha Cristoforetti's tweets were packed with references to Star Trek, as the Washington Post noted.
It brings to an end months of waiting for the space coffee — the machine had been expected to arrive on a rocket last year, but the SpaceX rocket carrying it exploded. That meant that non-essential items were delayed, which Nasa judged the espresso machine to be.
It finally arrived in November on a SpaceX Dragon ship, along with Italy's first female astronaut and 450 grams of caviar for the team's new year feast. (That Italian astronaut was Samantha Cristoforetti, sent up by the European Space Agency, who posted the pictures of herself with the machine.)
The machine was made by the Italian Space Agency, engineering firm Argotec and coffee company Lavazza. It required special technology to be built because normal coffee machines rely on gravity and any spillages could lead to boiling water being thrown around the space station or coffee grounds getting thrown around into the specialist equipment.
Nasa has only sent up 20 coffee capsules, and hasn't yet worked out how to dispose of the used capsules. Because each of them are individually wrapped, they creating a lot of rubbish that the agency is unable to throw away.
But those behind the mission to get coffee into space hope that the same technologies can eventually be used for making and consuming other important things, like medicines.
Join our new commenting forum
Join thought-provoking conversations, follow other Independent readers and see their replies