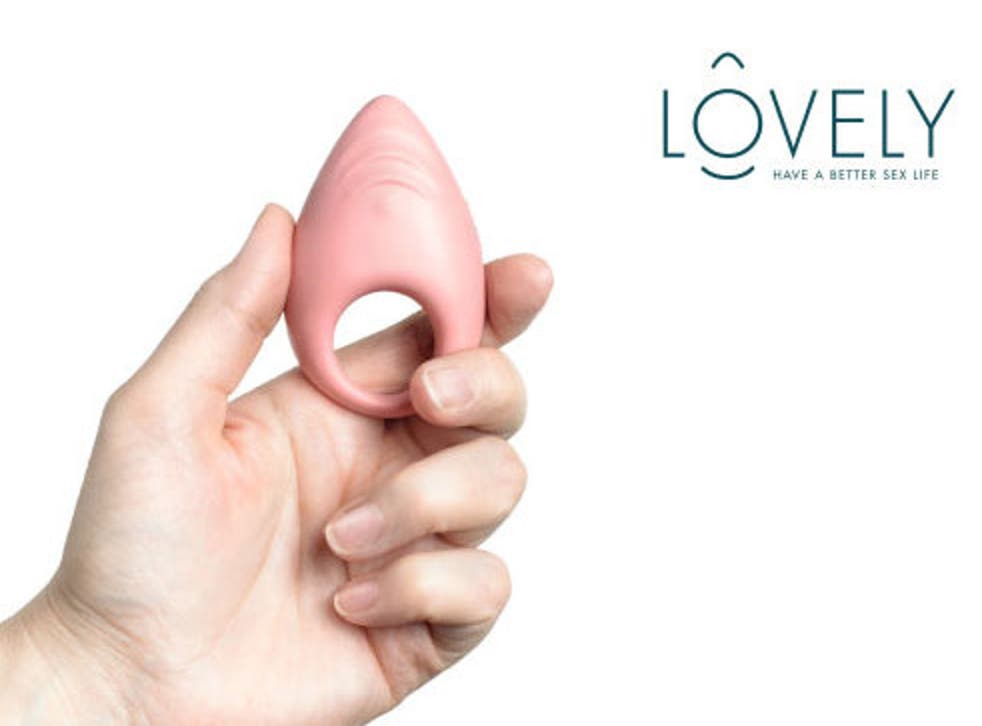 Introducing Lovely - the smart sex toy that has been dubbed 'the Fitbit for your penis'
Tired of not being able to track the average speed of your thrusts during sex? Well, your problems will be solved with the Lovely - a sex toy that's been touted as 'the fitbit, but for your penis'.
Lovely is undergoing crowdfunding at the moment, but if the team manages to raise $85,000 in the next 32 days, they will be able to make the product a reality. They've already manage to raise an impressive $9,800 in just four days through their IndieGoGo page.
The lovely is a stretchy silicone ring, which attaches around the base of your penis. It also has a vibrator tucked inside, which stimulates both sexual partners. So far, so Ann Summers.
However, the Lovely's real draw comes in its interactivity - Jakub Konik, the founder of the project, boasts that the product contains "built in sensors and sophisticated algorithms", that can track your movements.
The product can apparently collect all kinds of data about your lovemaking skills - after you've finished, the Lovely app connects to your smartphone and provides you with a report, containing information on how many calories you've burned, your top and average speed, and even the g-forces you've exerted on each other's respective pelvises.
The Lovely even senses what sexual positions you've used, and can apparently tell when things are going well - providing you with handy tips and suggestions on what you should do next time.
Many people would be opposed to getting feedback on their sexual performance from a cold, unthinking machine, but the product has received a lot of attention since the crowdfunding campaign launched.
If the team's funding target is met, they intend to mass-produce Lovely. Currently, the retail price is $169, or around £110.
By contrast, a regular Fitbit wristband can be bought for around £100. Considering it's unlikely that attaching a Fitbit to your penis would neither provide much stimulation, nor collect any meaningful data, the Lovely may well be a good investment for the hardcore data junkie.
Join our new commenting forum
Join thought-provoking conversations, follow other Independent readers and see their replies