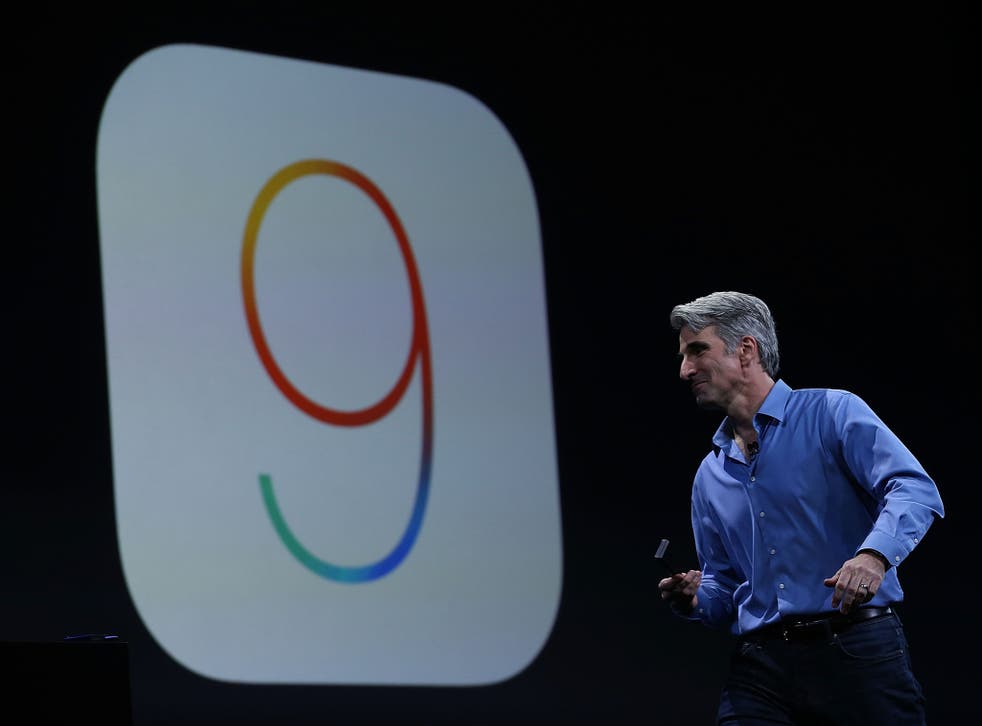 iOS 9 update bug accidentally tells iPhone owners to download unreleased new Apple operating system
The new update is expected to be properly launched soon after Wednesday's Apple event
Apple has briefly told iPhone owners that they could download its new operating system — by accident.
Users of the iOS 9 beta are seeing pop-ups saying that an update has arrived, but nothing actually has.
The glitch is appearing just days before Apple is set to properly unveil iOS 9, at its huge iPhone event on Wednesday. The update is expected to be pushed out to users of the test version hours after that, and then to everyone in about a week.
The bug saw a message pop up on phones telling people that "A new iOS update is now available. Please update from the iOS 9 beta". But when they headed to the "Software update" section in settings, where updates are usually found, there was nothing waiting for them.
iOS 9 brings new features including an improved Siri that can anticipate what users want before they know it, public transport directions in maps, a News app, special albums for screenshots and selfies and the option to track sexual activity. It also generally cleans and speeds up the operating system, bringing new fixes that will help save space and make apps run faster.
Apple offered users the opportunity to download early test or beta versions of the software, by signing up to a scheme. It appears to be only people who signed up to that programme that are seeing the update.
Join our new commenting forum
Join thought-provoking conversations, follow other Independent readers and see their replies