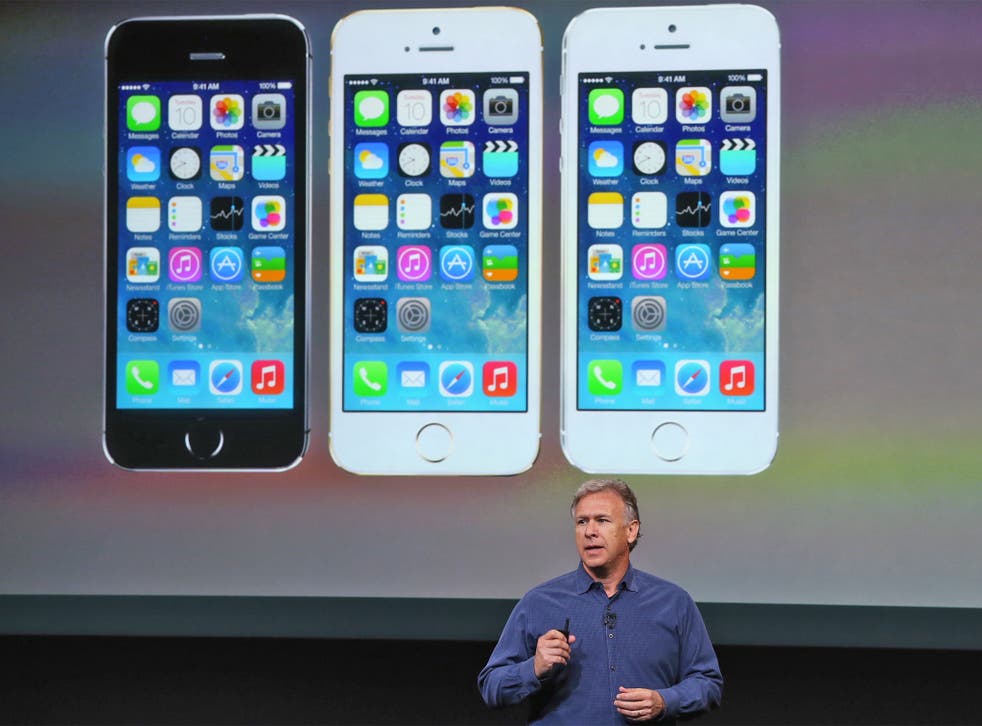 iPhone 5S and iPhone 5C: Reaction and first impressions
Fingerprint scanner introduced which can be used instead of the traditional passcode to unlock the phone or purchase apps from the App Store
Apple has unveiled two new handsets: the iPhone 5S and a cheaper 5C version.
The 5S, which looks the same as last year's super-slim model, comes with a fingerprint sensor built into the phone's main button to identify the user. The budget 5C comes with a plastic back in a choice of colours.
And now, finally, O2 and Vodafone users can have a 4G iPhone – the iPhone 5S is compatible with all UK 4G frequencies.
Here's a round-up of the reaction:
The Independent's Dave Phelan says the fingerprint sensor is a cool feature but that the new gold colour finish for the iPhone 5S "will divide customers but it's subtler than might be expected and better in reality than images suggest." He also suggest that the 5C, which is significantly cheaper than previous iPhones at launch at £469 without a contract, may not be cheap enough for some.
The Guardian's Charles Arthur says the 5C may prove more popular as Apple aims for the Chinese market: "It's a mid-range phone for Apple's phone although it is comparatively high-end for the smartphone market. I think Apple will sell a lot of them rather like it did with the iPod mini when it offered that in many different colours. People thought that was quite expensive at the time but it was Apple's best-seller until it introduced the iPod Nano. I think the iPhone 5C is going to be just as popular."
The Telegraph's Matt Warman says the new handsets are evolutionary devices thanks to new operating system iOS7. He praises the fingerprint scanner on the iPhone 5S and the 64-bit processor: "These are two ideas no other technology has successfully executed. If Apple wanted to demonstrate that it's still got some sort of mojo, these are good ways of doing it."
The Financial Times says: "Some law enforcement authorities have criticised Apple, Samsung and other smartphone makers for not doing enough to prevent thefts of their devices. A fingerprint reader, alongside other security features in iOS 7, will help to address this problem."
Cnet says: With its plastic back, the iPhone 5C was apparently going to be the most affordable iPhone yet. I personally wouldn't call £469 "affordable", but I suppose that depends on your outlook. It's at least cheaper than the previous iPhone 5.
T3 says: It's true that we pretty much knew the score before Tim Cook even stepped on stage. But now that everything's out in the open, my gut reaction is that Apple has made a shrewd move by offering a bit of choice to consumers.
Join our new commenting forum
Join thought-provoking conversations, follow other Independent readers and see their replies