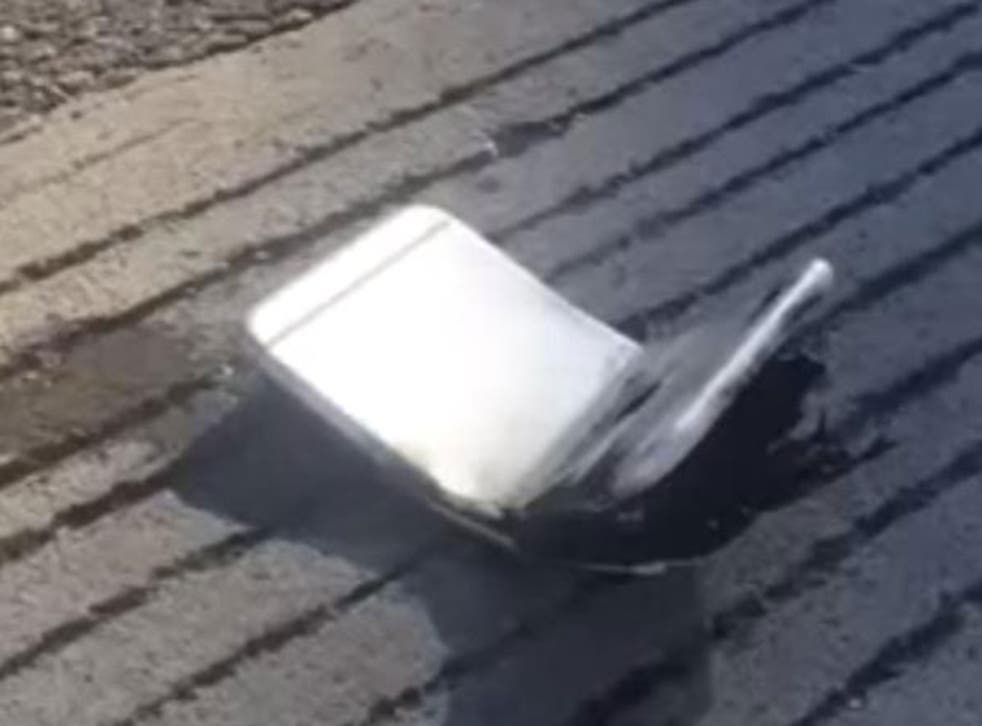 iPhone 6 'catches on fire and burns man's leg after bending in his pocket'
Phillip Lechter suffered second-degree burns in the incident in the US
An American man claims his new iPhone 6 "caught on fire", burning through his jeans and injuring his leg in a "surreal" accident.
Phillip Lechter said he was visiting the University of Arizona with his family on 11 October when the rickshaw he was travelling in with his wife and seven-year-old son crashed.
According to an account written on his blog, the family were not thrown out of the cart but it rocked, bending Mr Lechter's phone as he was slammed into the side.
"I felt a burning sensation on my leg and then saw and smelled smoke from my pants (trousers)," he wrote.
"I surveyed the rickshaw quickly and could not find anything that could have set me on fire. Then it hit me, my phone was in my pocket."
A passer-by threw a cup of water on Mr Lechter's jeans to put out the fire, he said, and another man burned his fingers when he tried to pick up the phone that had been thrown to the ground.
In a video apparently taken soon after the incident, the iPhone can be heard sizzling as ice is poured on it.
On subsequent inspection, Mr Lechter found the iPhone, left smashed, blackened and warped, had burned through his jeans pocket and boxers.
It had left a second-degree burn four inches long on his leg that needed medical treatment and another on his hip from removing the phone.
"This was a surreal experience, and if it hadn't happened to me I wouldn't believe it myself," he wrote.
The account comes after the "bend gate" controversy over the iPhone 6 Plus.
Shortly after its launch, some users started reporting that the new smartphones were being bent out of shape by being carried in their pockets.
Apple said that it only received nine complaints about iPhone 6 Plus phones bending after testing 15,000 smartphones.
The company has not responded to The Independent's request for comment.
Join our new commenting forum
Join thought-provoking conversations, follow other Independent readers and see their replies