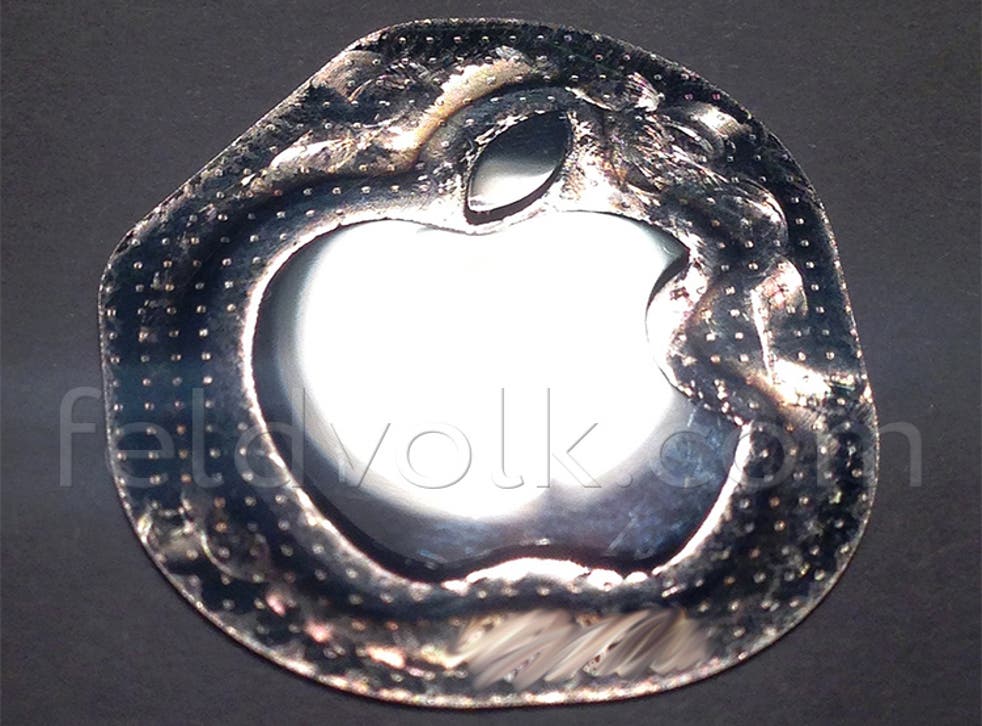 iPhone 6: Latest leaked images tease deeply metaphorical scratch-resistant logo
Logo rumoured to be made from 'extraordinary' liquid metal alloy
Another day, another set of iPhone 6 leaked images of questionable origin, and these show some never before seen features like an Apple logo that can't be tarnished, sleeker volume buttons and a raised camera ring.
The first set comes from luxury iPhone product manufacturer Feld & Volk, which claim to have images of the finished 4.7-inch iPhone 6 (the smaller one).
They offer good close-ups of the new handset, in particularly its logo which the company claims is made of a "very extraordinary" scratch-resistant metal, meaning no matter how much you (or rivals) assault the Apple, it can't be hurt.
It looks like this:
The leaks, which should be taken with a huge vat of salt, also show the volume button cut-outs, which appear to have been recessed slightly to make the phone slimmer and less likely to cause accidental volume adjustments:
A raised camera ring is shown too, similar to what we saw on the current iPod Touch and provoking the furious anger of those who like to lay their devices down completely flat:
Another batch of images coming from Tawianese blog AppleClub meanwhile gives a good general look at front displays of the 4.7-inch and larger 5.5-inch models, though they're nothing on the unboxed ones that emerged over the weekend:
iPhone 6: Everything we know (and are guessing) about Apple's forthcoming smartphone

Show all 6
Apple is widely expected to unveil the iPhone 6 at a launch on September 9.
Join our new commenting forum
Join thought-provoking conversations, follow other Independent readers and see their replies