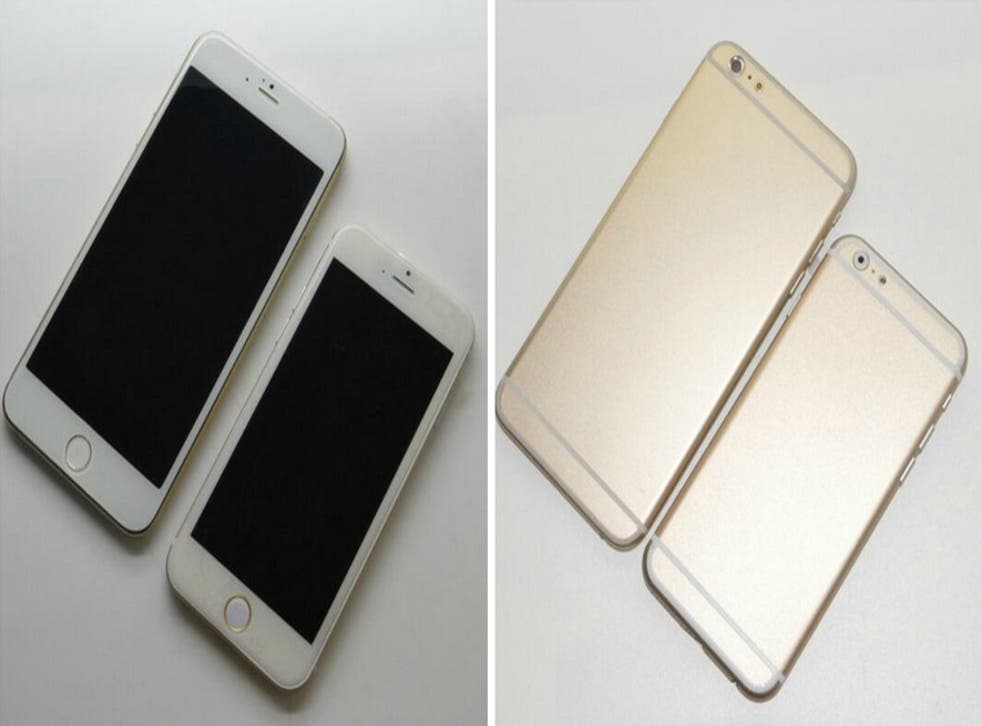 iPhone 6 features: Rumours, specs and release date round-up
Sapphire displays, metal chassis and iOS 8 on the way
The iPhone 6 got a release date today, with 9 September widely believed to be the day the world scrambles for online streams of Apple's next product launch.
But what exactly will we see? There's been a dizzying amount of rumours, leaked images and reports of bulk buying of sapphire surrounding the iPhone 6, but here's the main features we're expecting to see:
A larger phone
Apple is expected to finally cave to the presumed demand for phones so big you have to dislocate your thumb to reach the top of the display, offering a 5.5-inch tall handset along with a 4.7-inch one.
There is some talk of delays over the larger device, but it is likely both will be announced on 9 September even if they don't hit the shelves at the same time.
iOS 8
iOS 8 has already been confirmed for an autumn launch and Apple has detailed the changes it will bring at length on its website.
Expect better use of iCloud with Photos, Messages to get voice clips and videos bringing it up to speed with Whatsapp, smarter keyboards, improved notifications and better connectivity between Apple devices.
Also expect problems with one-handed use (there are still important buttons right at the top of the display, which could be hard to manipulate on a 5.5-inch handset).
Sapphire displays
The much-talked about sapphire displays will likely replace Gorilla Glass on iPhone 6, hopefully putting an end to scratched and cracked screens (they can withstand being jabbed with a sharp knife apparently).
Aluminium chassis
A switch from glass to metal is expected for the body of the phone, again improving durability but hopefully not coming with an increase in weight.
The battery life to not be significantly better
As fast as Apple can improve battery life, the new energy-guzzling hardware and features it implements on each new phone limit it.
As such, there will probably be some improvement on how often you have to re-charge (every day is still pretty standard for iPhone 5S users) but don't expect a return to the glory days of charing your 3310 once a week.
13 megapixel camera
Apple has always left the other phone manufacturers to squabble over megapixels and has stuck with 8MP for quite a while now, but with the iPhone 6 it might finally make the jump, further improving the already impressive photo resolution.
iWatch?
Hopefully just in the form of an introductory joke from Tim Cook. WE DON'T NEED PHONES ON OUR WRISTS.
The phrase "our best iPhone ever" to be uttered, and someone to wear beige slacks
It wouldn't be an Apple launch without it.
Join our new commenting forum
Join thought-provoking conversations, follow other Independent readers and see their replies