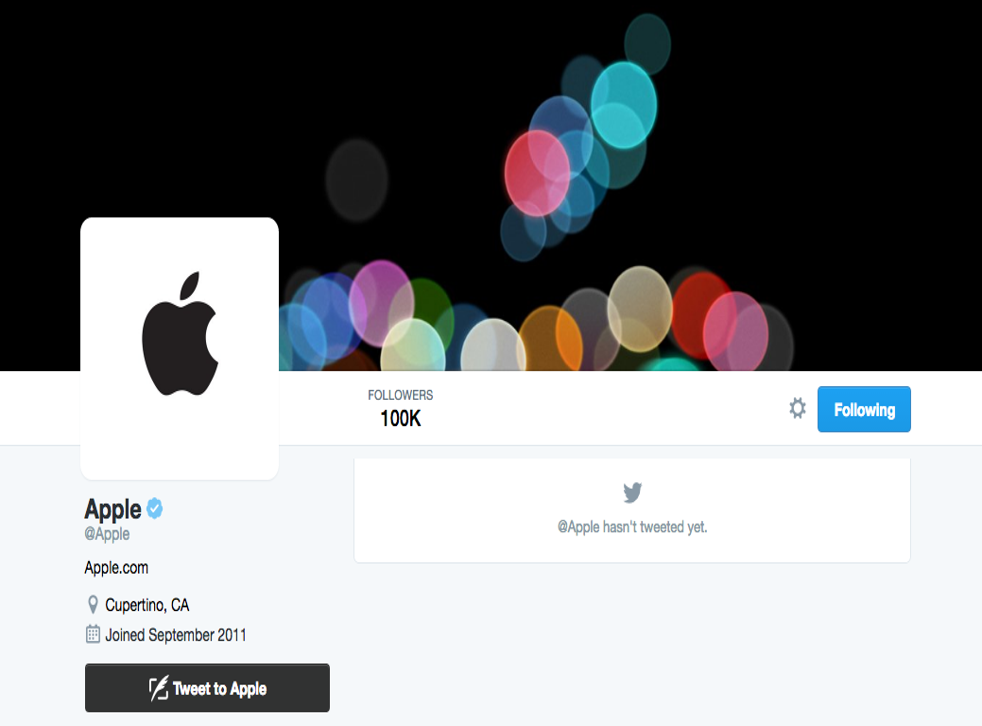 iPhone 7: Apple Twitter account activated ahead of September 7 launch event
The company has owned @Apple for years – but until now it has just been an unused egg
Apple has finally awakened its Twitter account ahead of the iPhone 7 launch.
The company has brought the account to life by adding a new avatar, a verified tick and a background photo that is the same as the invitations sent out to the press ahead of the upcoming iPhone event.
The move appears to suggest that Apple is finally going to start using the account, after it laid dormant for the last five years. Until now it has just been an empty account, unverified and using just the default egg picture as its avatar.
The evolution of the iPhone

Show all 11
Some have even suggested that the company might use the account to live tweet the iPhone announcement on 7 September. It has provided similar updates in the past – even occasionally running its own almost-live blog – but has never used Twitter to do it.
What is Apple's strategy?
The account still hasn't posted any tweets, despite being freshened up. But it has managed to get almost 100,000 followers and is gaining quickly.
Though the company maintains a variety of different Twitter accounts – including the App Store, which has sometimes served as the place for official announcements, and the recently introduced Apple Support account – it has never had a central hub that uses just the Apple branding. That is despite many of Apple's highest executives been avid tweeters.
Join our new commenting forum
Join thought-provoking conversations, follow other Independent readers and see their replies