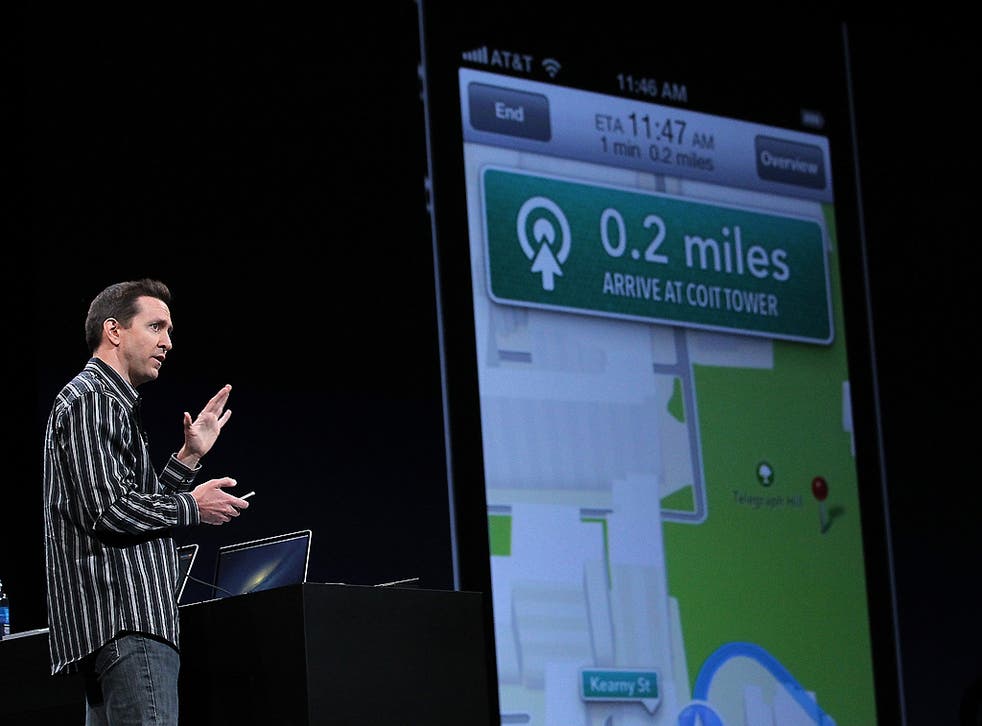 iPhone Maps clash leads to departure of top Apple executive
A high profile row over how to handle the fallout from the disastrous launch of Apple's iOS Maps service has led to the resignation of the company's Senior Vice-President of iOS Software, the Wall Street Journal claims today.
Scott Forstall's departure was announced on Monday in a wide-ranging release from Apple that also revealed that the company's retail chief, former Dixons CEO John Browett, is standing down. Forstall's responsibility for Maps and voice interface Siri has been passed to longtime Apple executive Eddy Cue, whose 23-year tenure has included launching the App store and the iTunes store, which the company are searching for a replacement for Brewett.
The launch of Maps with the company's iOS6 operating system is widely believed to have marred the otherwise successful launch of the iPhone 5, with users reporting landmarks and towns being misplaced and some botched imaging, with now infamous examples including a 'melted' road in Las Vegas and the misplacement of New York's iconic statue of liberty. According to reports, Forstall clashed with other members of Apple's executive team over whether to publicly apologise for the mapping product or attempt to handle it privately. Apple CEO Tim Cook ultimately took the decision to apologise via a statement on the Apple website, in which he admitted "We are extremely sorry for the frustration [the launch of Maps] has caused our customers and we are doing everything we can to make Maps better".

The shake up also promotes Apple's award winning British designer Jonathan Ive into a position where he will "provide leadership and direction for Human Interface across the company", consolidating his existing hardware design role with responsibility for software also.

The departure recalls Apple's response to 2010's 'Antennagate', where, following antenna problems which plagued the launch of the iPhone 4, the company's hardware boss Mark Papermaster left, to go on to work at Cisco and AMD.
Read next:
First glimpse of Steve Jobs' iYacht
Join our new commenting forum
Join thought-provoking conversations, follow other Independent readers and see their replies