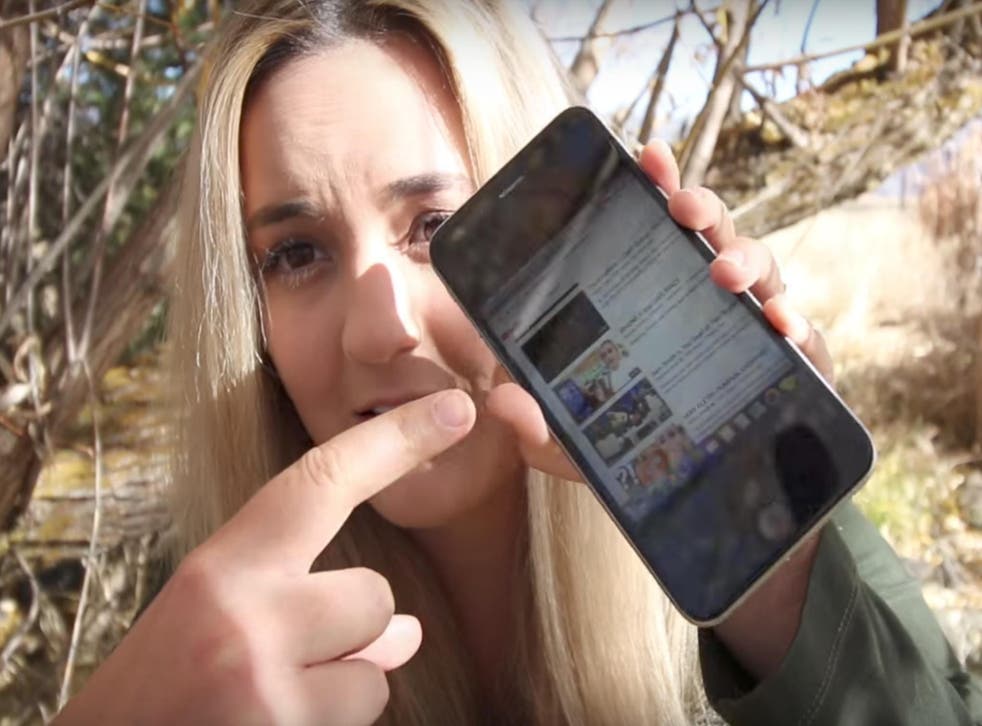 iPhone X: Apple fires engineer after YouTube video shows detailed view of phone before release date
Apple has fired an engineer whose phone was featured in a video of the iPhone X before it was released, according to the daughter who posted the video.
Footage appeared on YouTube last week that showed Brooke Amelia Peterson, a vlogger, on a tour around Apple's cafeteria and campus. It included detailed pictures of the phone, which then hadn't gone on pre-orders and was still being kept from the public.
That video appears to have led to Ms Peterson's father being fired, according to a follow-up video she posted online. In it, she says that her father – who worked on wireless technologies for the iPhone for around four years – broke Apple's rules and had been dismissed as a result, and pleaded with people not to attack the engineer.
Apple unveils the iPhone X

Show all 10
The video showed detailed pictures of the unreleased phone and its features, including the facial recognition technology that is its main feature. It also seemed to show employee only QR codes, and details of a Notes app that seemed to include references to Apple's codenames for unreleased products.
Any kind of filming inside Apple's campus is thought to be banned. And Apple employees are thought to commit not to allow the phones to be seen by the public until they are released.
She explained that she had intended the video to simply be like a diary entry, marking her visit to her father's work. But it very quickly blew up, reaching millions of people and being posted across many of the biggest Apple blogs.
As soon as Apple noticed the video, it asked that Ms Peterson take it down, which she promptly did. But by then it was too late and the video was copied over into new posts.​
The video was picked up by a range of technology blogs, eager for a look at the new phone. Though a number of videos have already shown the phone, as Ms Peterson points out, that footage was entirely shut after Apple's launch event during the hands-on meeting at the end.
Similar firings have happened in the past. Years ago, a Microsoft employee was dismissed when his son posted pictures of the Xbox 360 online, before it was released to the public.
Join our new commenting forum
Join thought-provoking conversations, follow other Independent readers and see their replies