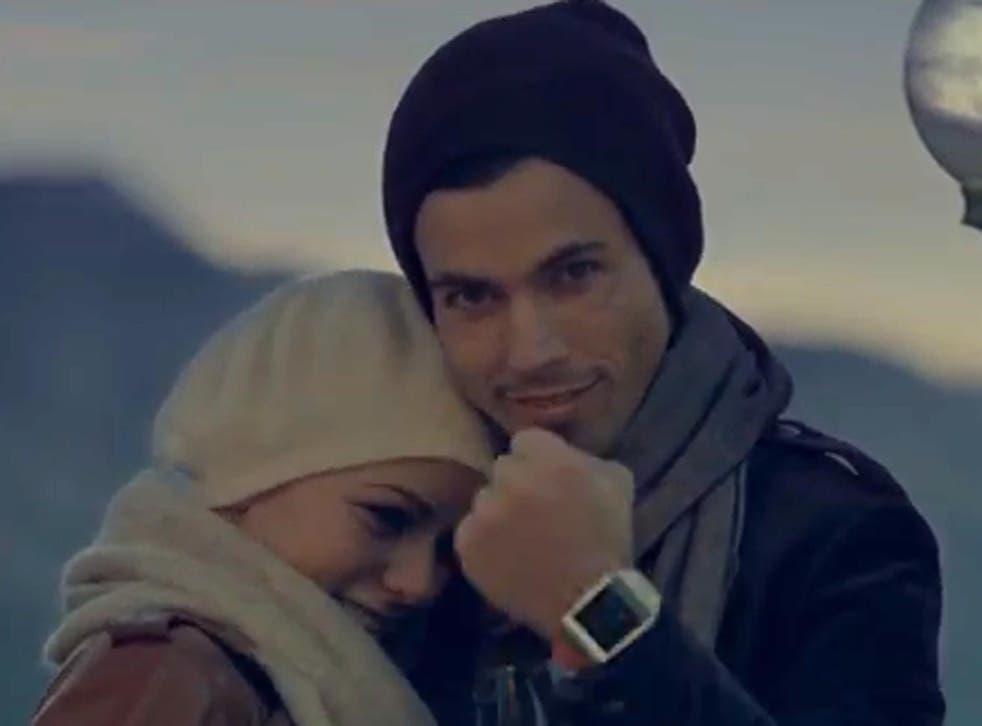 Is Samsung's new Galaxy Gear smart watch advert the worst commercial of 2013?
Wooden acting: check, slightly creepy plot: check, implausible script: check. Samsung's new advert has it all (if all means all the bad things that is)
Perhaps it's because the acting is so wooden you'd be forgiven for confusing the performers for chair legs.
Or maybe it's the seedy, lecherous, and slightly stalky tone of the whole thing that makes it such a howler.
Either way Samsung's bewildering new advert for their Galaxy Gear smart watch is drawing attention for all the wrong reasons.
The commercial shows two men attempting to impress a blonde lady with their gadgets while on a skiing trip.
One man has a smartphone, which judging by his inability to operate it would appear to be made of super slippery eel skin, whereas the other gentleman has - you guessed it - a fancy new Galaxy Gear watch.
Eventually smartphone man loses his bizarre battle to hold onto his handset and drops his lively phone off the ski lift - dammit.
Meanwhile, smarmy Galaxy Gear man is shown operating the smart watch voice control features including the adding of contacts and the playing of music etc, with horrible smarmy ease.
Spoiler alert: the chap with the smart watch gets the gal.
Unsurprisingly internet commenters have been quick to point out the absolute awfulness of the ad.
One YouTube user called Paul Murley, (rather uncharitably it must be said) was of the opinion that the commercial showed Samsung's marketing department had 'employed a whole team of mentally deficient hyenas to make a large number of decisions.'
A number of users described the advert as 'the worst ever', while others branded it 'creepy' and 'the most awkward advert ever'.
Another commenter calling themselves 'Ziplomatic' summed up the thoughts of many by writing simply: 'WHY SAMSUNG, WHY?'
Why indeed?
Join our new commenting forum
Join thought-provoking conversations, follow other Independent readers and see their replies