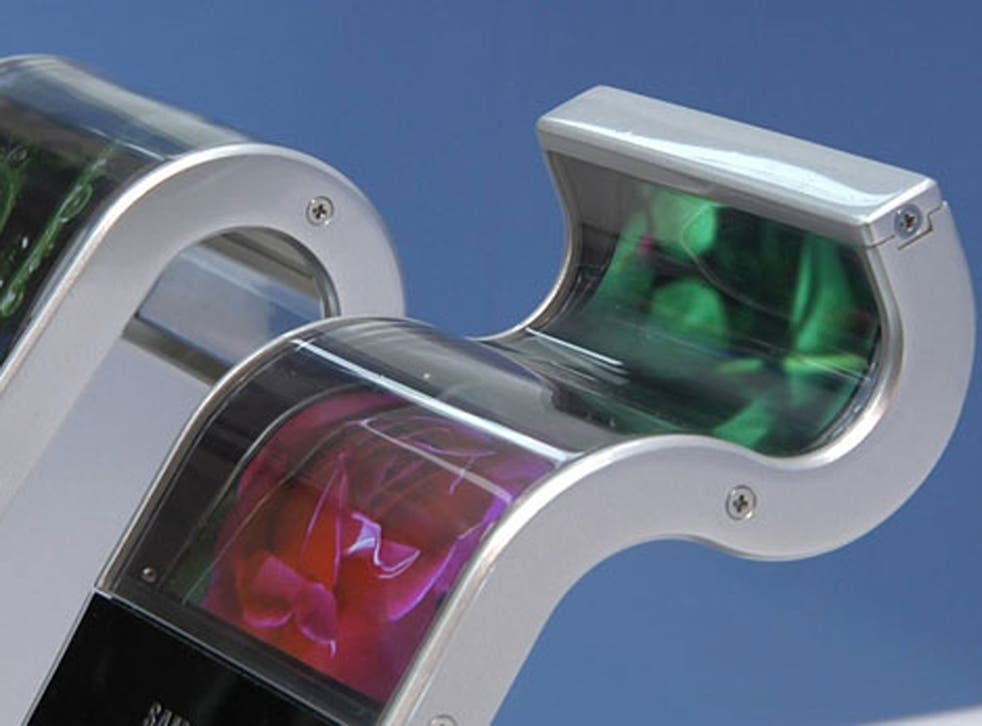 It's not exactly HARDware... Nokia and Samsung in race to launch 'flexible' mobile phones during 2013
Mobile phone companies, desperate to fill the gap in the market for indestructible devices, are researching technology which will enable them to manufacture flexible handsets.
The phones, which will be able to be rolled, dropped, squished, thrown and stepped on, are set to be going to be available next year.
Early prototypes by Nokia, Samsung and an array of other industry giants have drawn crowds at tech shows around the country and rumours are circulating that 2013 could well be the year of the bendy mobile.
Professor Andrea Ferrari, of Cambridge University, who is working with Finnish manufacturers Nokia told the BBC: "We are working on flexible, bendable and transparent displays and surfaces that could in future be part of flexible phones, tablets, TVs and solar cells.
"Samsung is really quite advanced in this field, but we here in Cambridge have done some great work on Nokia's prototypes as well."
Samsung are using technology called OLED (Organic Light Emitting Diode) while other phone makers, such as Nokia, are experimenting with graphene.
Samsung claim the devices will be "foldable, rollable, wearable and more, will allow for a high degree of durability through their use of a plastic substrate that is thinner, lighter and more flexible" than standard display technology.
In 2005, Phillips revealed their first prototype with a completely rollable display but the technology seemed to have been swept under the carpet.
Now, with graphene technology set to replace silicon in the world of displays, malleable mobiles could take their place in phone shops around the world.
Join our new commenting forum
Join thought-provoking conversations, follow other Independent readers and see their replies