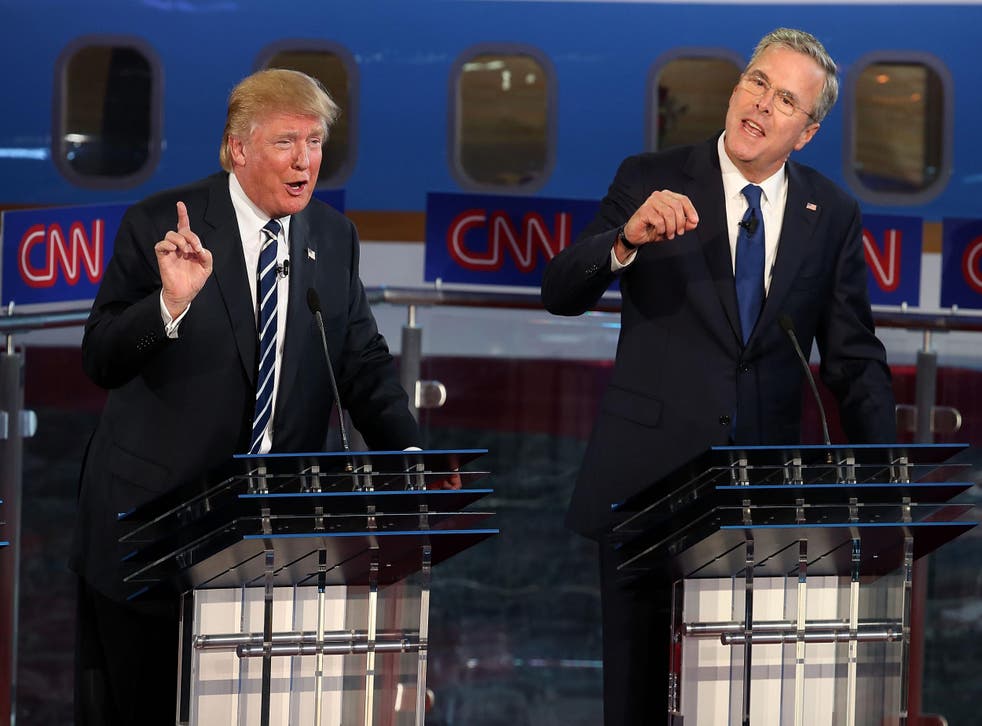 JebBush.com redirects to Donald Trump's website, and no-one knows why
Could Trump have bought Bush's $250,000 domain name to redirect it to his own website?
Followers of the ongoing race for the Republican presidential candidacy have spotted something unusual - JebBush.com, the address that you would assume goes to the website for Republican candidate Jeb Bush, actually redirects to DonaldJTrump.com, the official website for Trump's presidential bid.
The website was available for a long time - a CNN Money feature from April that looked at the prices of various candidate-related URLs found that JebBush.com was going for $250,000 (£167,000), and was owned by Fabulous.com, a domain name registration service.
It's not clear who actually bought JebBush.com and set it to send users to Trump's website - using Whois lookup sites to check who owns the domain reveals nothing.
However, given the hefty price of the domain, it's unlikely that a Trump supporter bought the domain to give The Donald a boost, suggesting it could have been done by Trump's campaign, although there's no evidence to prove this.
Jeb's official campaign website is actually the much less catchy Jeb2016.com.
Unfortunately for Jeb, he's a victim of domain hijacking elsewhere on the web - as Engadget reports, JebBushForPresident.com goes to a blog run by a gay couple.
And JebBushForPresident.net links to a Republican site that claims he is actually a "radical social liberal" masquerading as a Republican.
The JebBush.com mystery is just another unusual development in a campaign that still has a long seven months to go.
Join our new commenting forum
Join thought-provoking conversations, follow other Independent readers and see their replies