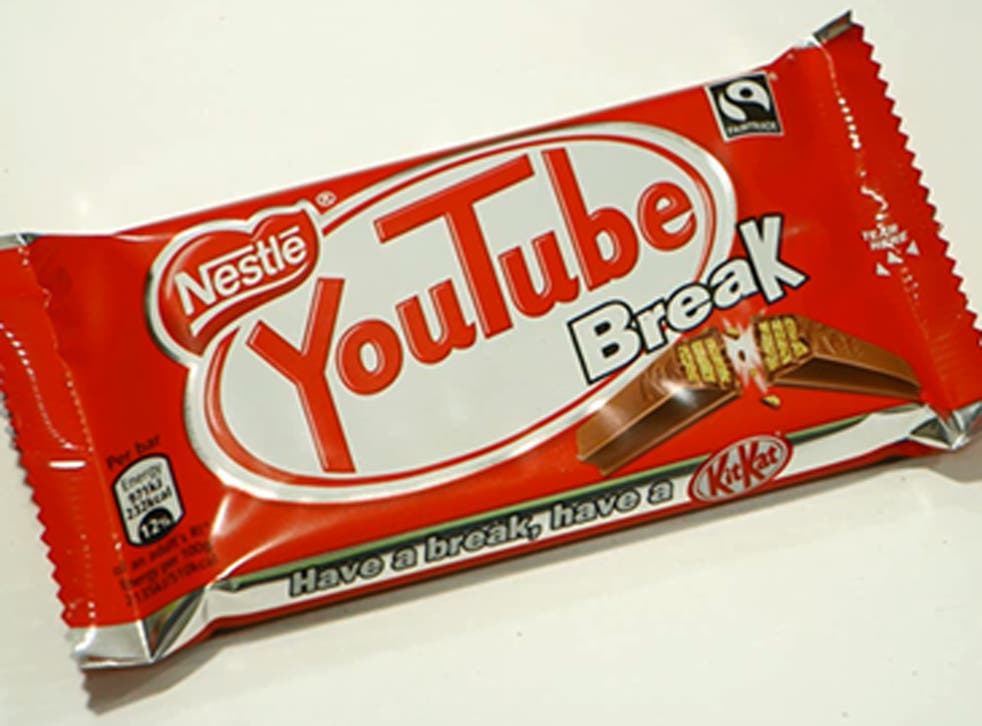 KitKat rebranded as 'YouTube Break' as part of Nestlé and Google tie-up
Renaming follows the christening of Android 4.4 as KitKat
Nestlé is rebranding KitKats as "YouTube Break" for a limited run of 600,000 bars in the UK.
The Google-branded chocolate bars are the first of a series of 100 million differently-branded biscuits that will be produced as part of a new Nestlé campaign.
Nestlé has run tie-ups with Google before. The company, which tends to name its mobile operating systems after desserts or sweet snacks, named Android 4.4 "KitKat" as part of a branding deal.
Alongside the change of name, YouTube will be launching new playlists meant to allow biscuit-eaters to best enjoy their breaks. Searching "KitKat YouTube my break" on Android phones will bring up a special set of the top four trending YouTube videos.
Nestlé is also stamping chocolate bars with a special hashtag and wrappers that suggest different kinds of breaks, including "me time break" and "sporty break".
The tie-up is part of Nestlé's celebration of KitKat's 80th birthday, and YouTube's 10th, the chocolate bar company said.
Join our new commenting forum
Join thought-provoking conversations, follow other Independent readers and see their replies