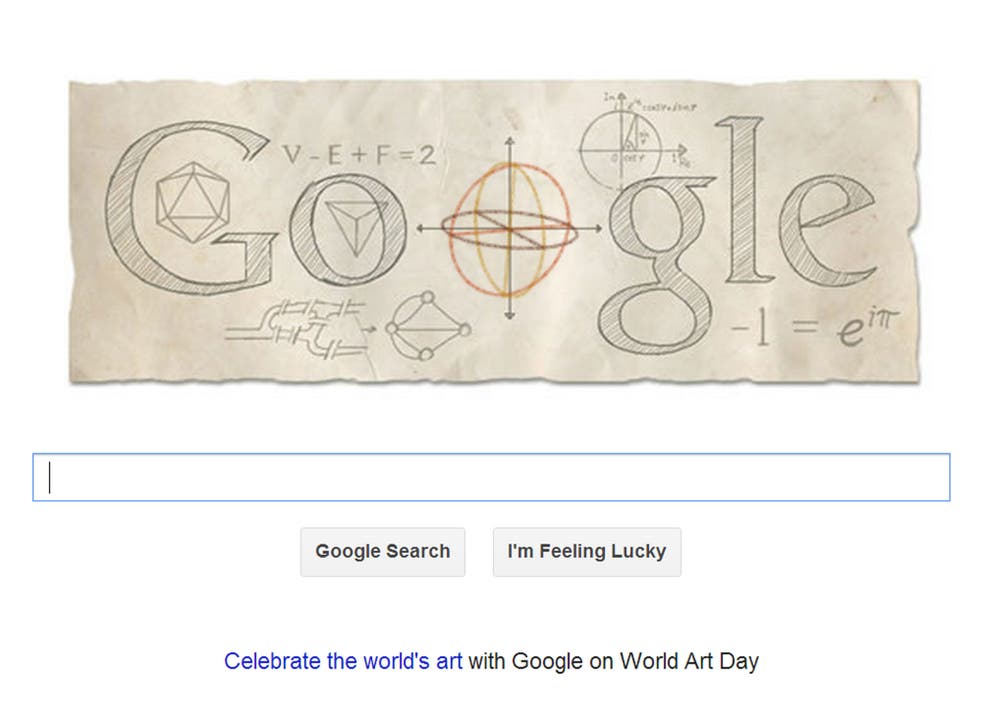 Leonhard Euler - Swiss mathematician considered one of the greatest of all time - honoured by Google Doodle
Euler is known for his work in fluid dynamics, optics and astronomy
Google has paid tribute to Swiss mathematician Leonhard Euler marking the 306th anniversary of his birth with an interactive Google Doodle.
Euler, who died in 1783, was known for his work in fluid dynamics, optics and astronomy and for introducing most modern mathematical terminology and notation.
He is considered one of the greatest mathematicians of all time and arguably the most important of the 18th Century.
Euler was born on the 15 April 1707 and is the only mathematician to have two numbers named after him: Euler's Number in calculus and the Euler-Mascheroni Constant - also known as "Euler's constant". The doodle features the Google logo amidst equations and graphs.
The second "O" of the logo is animated.
Join our new commenting forum
Join thought-provoking conversations, follow other Independent readers and see their replies