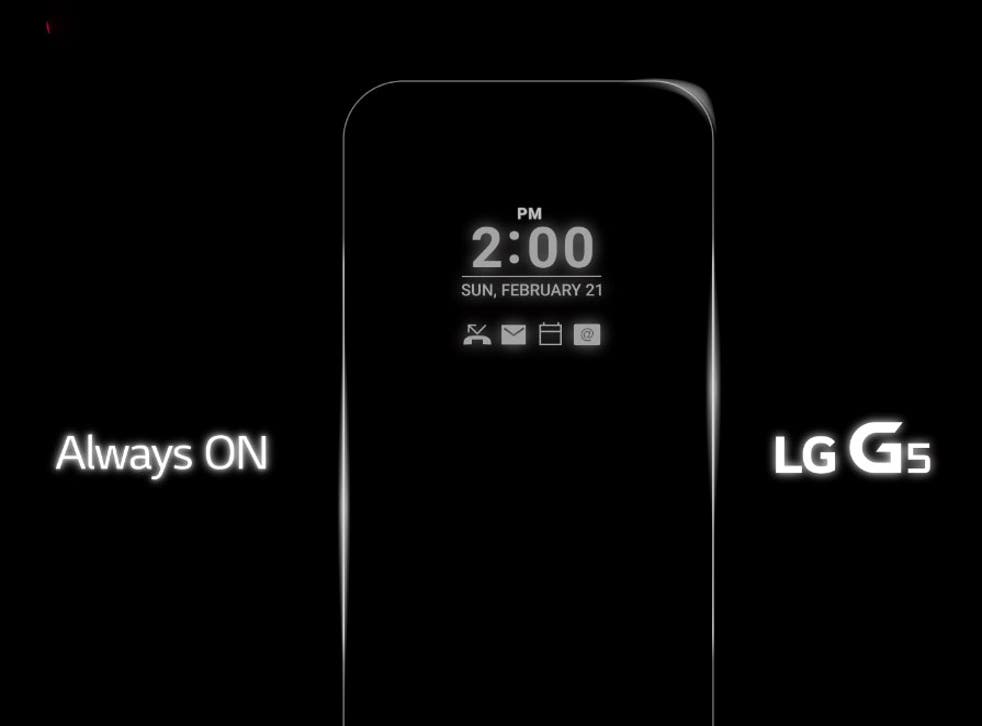 LG G4 smartphone could have 'always on' display, company hints in a Facebook post
The company teased the new feature in a post on its Facebook page
The upcoming LG G5 is likely to have an 'always on' screen that displays vital information to the user even when the phone is locked, the company has hinted.
In a post on the LG Mobile Facebook page, an animated GIF shows the darkened outline of a G5 with only a small part of the screen illuminated, next to the phrase 'Always ON'.
It's far from an official confirmation, but we can assume that the new flagship phone will have some kind of low-energy display, which will allow to it show details like the time, date and certain notifications constantly, even when most of the screen is off.

This idea isn't new - the Galaxy S6 Edge, Samsung's flagship phone for 2015, can show information on its curved side-screen without lighting up the entire display.
The new display seems like it could be gimmicky, but as CNET points out, the concept behind it is strong - after all, one of the main selling points of smartwatches is they let you check vital information at a glance.
A similar 'glance view' feature was built-in to the LG G4, the G5's predecessor, but that still required a thumb swipe to activate. Judging by the LG post, it looks like the display on the new phone will always be on-screen.
The G5 is set to be unveiled by LG on 21 February in Barcelona, just ahead of the Mobile World Congress trade show.
Join our new commenting forum
Join thought-provoking conversations, follow other Independent readers and see their replies