Mark Zuckerberg confirms Facebook phone for Android and HTC

Show all 5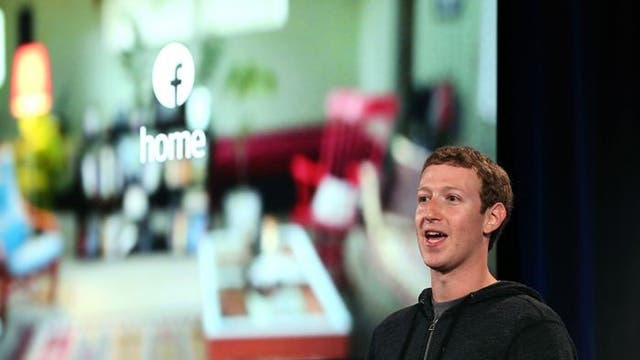 Mark Zuckerberg confirms Facebook phone for Android and HTC
App will reset phones to display updates of profiles and newsfeeds
Nikhil Kumar
Friday 05 April 2013 11:17 Comments
When is a phone not a phone? When it's a Facebook phone.
Instead of producing its own handset, the social network tonight made its most ambitious pitch to the many millions of us who are increasingly browsing the internet using our hand-held devices by unveiling software that turns regular mobile phones into always-connected Facebook devices.
"Today our phones are designed around apps, not people – we want to flip that around," Facebook co-founder and chief executive, Mark Zuckerberg, said as he launched the software at its headquarters in California.
The new software – christened Facebook Home – will work on phones powered by Google's Android system, opening up a huge market for the social network. It is a far bigger market, in fact, than the one commanded by Apple's iOS system, which powers the iPhone. Android, in contrast, is the backbone of handsets produced by Samsung, HTC, Sony and others.
In the final three months of 2012, Android's share of the worldwide smartphone market ballooned to nearly 70 per cent, against nearly 21 per cent for iOS, according to figures from market researchers at Gartner.
"We don't want to build a phone or operating system that only some people are going to use," Mr Zuckerberg said. "Even if we did a really good job building a phone we'd still only serve one or two per cent of our community."
Although the new software will eventually be available to all Android users, HTC will be the first company to produce a Facebook-ready phone. The HTC First will have the software installed and will be available in the US via the AT&T network from 12 April. Costing $99.99, it will present a far-cheaper alternative to the iPhone produced by Apple, which is rumoured to be working on a cut-price version of its handset.
The Facebook Home software will be free to download for existing Android users. Facebook said it hoped to make the software available to users of tablet devices powered by Android in the next few months.
Once installed, the software, which initially will only be accessible on five devices, including the Samsung Galaxy series, before being made more widely available, will put Facebook at the centre of the user experience. Instead of having to click through to a Facebook app, phones will be reset to display updates to Facebook profiles and newsfeeds on the home screen. Apps will sit behind this Facebook-layer, which the company called the "Cover Feed".
Meanwhile, a new instant-messaging feature called "Chat Heads" will incorporate messages sent via Facebook and regular SMSs.
Driving Facebook's latest foray into the mobile market is the fact a growing number of web users are accessing online services not on their desktop or laptop but on their tablet or, very often, on their mobile phone. According to Gartner, demand for smartphones has been expanding at a furious pace, swelling by more than 38 per cent in the final three months of 2012 alone.
In Facebook's case, more than 650 million of its billion users access its services on a mobile device.
It isn't just Facebook that is rushing to tool itself for the mobile age. Last month, Yahoo bought Summly, a mobile news application developed by the London teenager Nick D'Aloisio, for a reported $30m.
Register for free to continue reading
Registration is a free and easy way to support our truly independent journalism
By registering, you will also enjoy limited access to Premium articles, exclusive newsletters, commenting, and virtual events with our leading journalists
Already have an account? sign in
Join our new commenting forum
Join thought-provoking conversations, follow other Independent readers and see their replies